Last week, Mukesh Ambani led Reliance Jio revised the ₹153 tariff plan for JioPhone to offer 1 GB 4G data per day to JioPhone customers. Now, the company has launched a super affordable tariff plan exclusively for JioPhone customers that's priced at ₹49.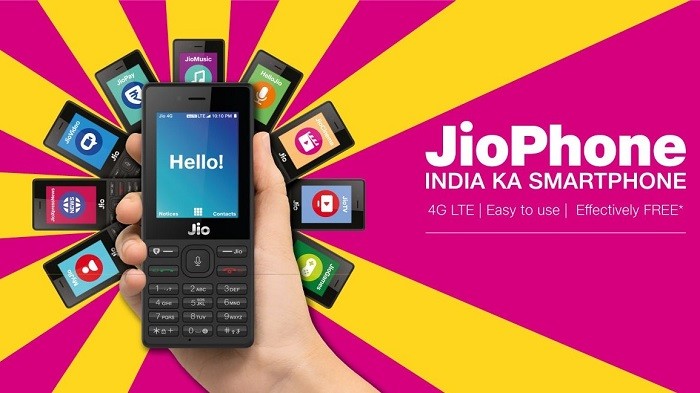 This tariff plan priced at ₹49 for JioPhone users offers unlimited local and STD voice calls for 28 days. Besides, it also offers unlimited Internet, but, it does come with an FUP of 1 GB of 4G data. Well, this tariff plan priced at ₹49 will make it easier for people to communicate with their family and friends at a much lesser cost. Not to forget they are getting 1 GB 4G data for ₹49.
This ₹49 tariff plan for JioPhone users will be available from tomorrow, i.e., January 26, which is India's Republic Day. That said, Jio has also announced data add-on packs that are priced at ₹11, 21, 51 and 101.
"This Republic Day will mark an acceleration towards achieving the vision of Digital Freedom for the 50 Crore feature phone users of India. Currently, they can neither afford even the cheapest 4G LTE smartphone, nor the exorbitant cost of data and voice charged for 2G services. Consequently, they are unable to avail benefits of a smartphone and the digital ecosystem unlocked by a 4G LTE connection. This digital disempowerment and unfairness must end." said Reliance Jio in a statement.
Also Read: Reliance Jio Republic Day 2018 Offer Details
For those unaware, the JioPhone is a 4G VoLTE enabled feature phone that was launched in July last year. If you are JioPhone user, starting tomorrow, you can either do a recharge of the aforementioned ₹49 tariff plan and enjoy benefits like unlimited local and STD voice calling and 1 GB 4G data for 28 days, or, can go for the ₹153 tariff plan that offers 1 GB 4G data per day for 28 days which translates to a total of 28 GB of 4G data.