Following Hugo Barra's exit as the Global Vice President of Xiaomi last month, the company has now appointed Manu Kumar Jain as its Vice President.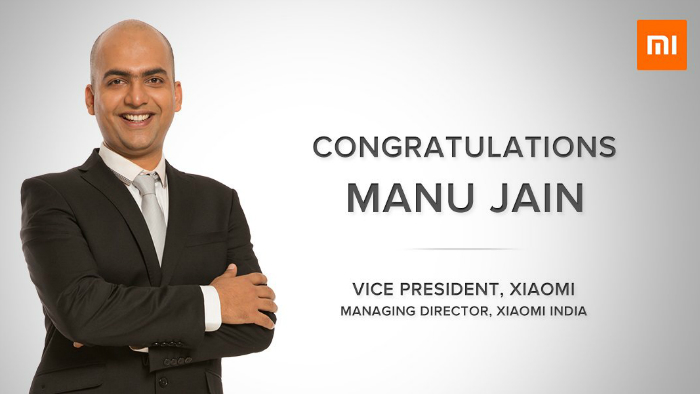 Hugo Barra worked with Xiaomi as its Global Vice President for over three years, however, he left Xiaomi to work with Facebook as the Vice President of Virtual Reality. Until now, Manu Kumar Jain worked with Xiaomi as the Head of India operations, but, he has now been appointed as the Vice President of Xiaomi.
"Under Manu's leadership our operations in India expanded from just a small team, into India's second largest smartphone vendor in the country with 10.7 percent market share, and the number one selling smartphone brand online with 29.3 percent market share in Q4CY16, as per IDC! Manu, congratulations from the entire Xiaomi family on your promotion to Vice President of Xiaomi!" wrote Xiaomi India on its Facebook page.
"Thank You my phenomenal Xiaomi family! I am so glad I got the opportunity to work with the best team on the planet. This is a result of some of the great things our Mi Fans have done for Xiaomi in India. Truly honoured and humbled!" said Manu Kumar Jain.
Apart from being appointed as the Vice President of Xiaomi, Manu Jain is also the Managing Director of Xiaomi India now. Manu joined Xiaomi back in 2014. Xiaomi India has done well under the leadership of Manu Jain as the Head of India operations and sold 3 Million units of Redmi 3S series smartphones in less than 6 months. Well, it now remains to be seen how well does the company perform at a global level.