Facebook merges Messenger Day and Facebook Stories with synced cross-posting
Back in March this year, social media giant Facebook introduced Messenger Day on its standalone Messenger app. Well, it was just another clone of Snapchat Stories, something we have seen Facebook doing on its apps like Instagram, WhatsApp, and, its standalone app. Well, the company has now announced that it's merging Messenger Day with Facebook Stories.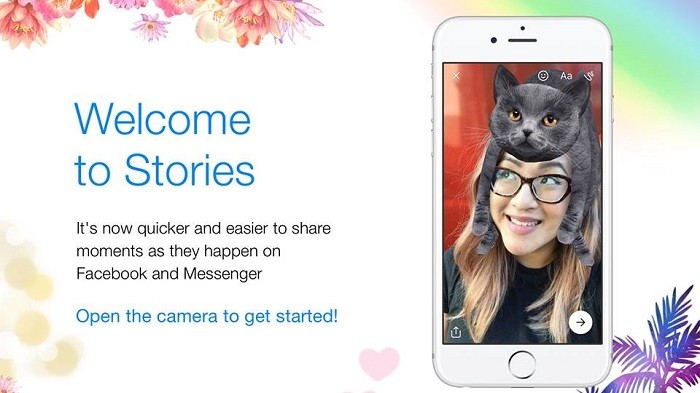 Yes, you read that right. The Messenger Day feature on the Messenger app is being merged with Facebook Stories. What that means is that you can now upload a Story on any one app, and, it will also be visible on the other.
For example, if you share a Story on Messenger, then it will also be visible on the standalone Facebook app and vice-versa. In short, the Story you share on one platform will be synced and cross-posted on the other. Moreover, if you view a Story in one app, it will be marked as viewed in the other app.
"Starting today, we are introducing a new experience called Stories, connecting Messenger Day and Facebook Stories. Any photos or videos you add to your Stories will appear on both Facebook and Messenger, and will be shared with the same audience across both. We heard from people that they would often share on Facebook or Messenger, save the photo or video, and then post to the other. Now, it's quicker and easier to capture and share moments as they happen with the people you care about most!" said Facebook in a post.
Having said that, the camera on both Facebook app and the Messenger app will remain different, continuing to retain their own set of features for the users.
Furthermore, as the Stories on both Facebook and Messenger will be synced, the replies sent to those Stories will be directed through Messenger. Moreover, Facebook has also introduced some new privacy controls, letting users choose whether to keep their Stories visible to public, all the friends, or, only some selected friends.
Well, Facebook has been trying too hard to get people to use the Stories feature on its standalone app, however, it's not being used as much as it's used on WhatsApp and Instagram. Facebook is also letting users share stories from Instagram directly to the Facebook app, but, the reverse of that isn't possible as of yet.
"We needed to make it easier for people to share Stories across different apps. Some people actually thought these experiences were already connected. We feel like it would make sense." Connor Hayes, Product Manager, Facebook told TechCrunch.
Do you share photos and videos through Stories on Facebook?