The OnePlus 5T that was launched last year in November as a mid-cycle refresh to the OnePlus 5 came with a feature called Face Unlock that had everyone talking. As evident from its name, Face Unlock uses face recognition to unlock the smartphone. Well, owing to popular demand, the Face Unlock feature was rolled out to OnePlus 5 as well back in January this year. And later on, OnePlus CEO Pete Lau confirmed that Face Unlock would be rolled out to OnePlus 3 and 3T as well.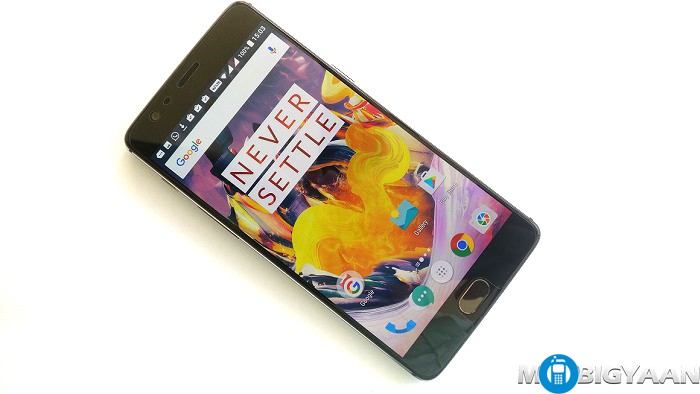 Just a couple of days after Lau confirmed Face Unlock for OnePlus 3 and 3T, the company rolled out OxygenOS Open Beta updates 30 and 21 for OnePlus 3 and 3T respectively that brought Face Unlock to these 2016 OnePlus smartphones. And now, after more than four months, OnePlus is finally rolling out the Face Unlock feature to all the users of OnePlus 3 and 3T.
OnePlus is rolling out OxygenOS 5.0.3 update for OnePlus 3 and 3T that brings in the Face Unlock feature. While OnePlus' Face Unlock isn't as secure as Apple's Face ID, it certainly is way faster than the fruit company's implementation.
Well, in addition to Face Unlock, the OxygenOS 5.0.3 update also brings in some improvements to OnePlus Launcher as well as the Gallery, File Manager and Weather apps. Moreover, it also bumps up the Android security patch level on OnePlus 3 and 3T to May 1, 2018.
Here's the changelog of OxygenOS 5.0.3 update for OnePlus 3 and 3T:
System – Updated Android security patch to 2018.5
System – Supported Face Unlock
Launcher – Refined Shelf UI design
Launcher – New design for App shortcuts
Launcher – Supported more options when long pressing an icon
Gallery – Places: a map view of photos by location
Gallery – Supported sharing photos to Shot-On-OnePlus
Gallery – Added "Recently Deleted" collection
File Manager – Added "Large files" category
Weather – Added new widget for Launcher
Weather – Improved the positioning accuracy
Weather – Adjust refresh interval for weather information update
As always, the update is rolled out incrementally which means it will initially be rolled out only to a small percentage of users, with wider roll-out commencing in the coming days. If you own the OnePlus 3 or 3T, you can head over to the Settings > System updates menu to check for the update.