The OnePlus 6T — a mid-cycle refresh to OnePlus 6 launched in May — is expected to launch next month on October 17. Majority of the hardware under the hood on the OnePlus 6T is very likely to remain the same as the one on OnePlus 6, but some changes in the design department are expected. We have seen some alleged renders and live images of the OnePlus 6T, but now, we finally know what the OnePlus 6T will look like – thanks to the renders coming in from a reliable source.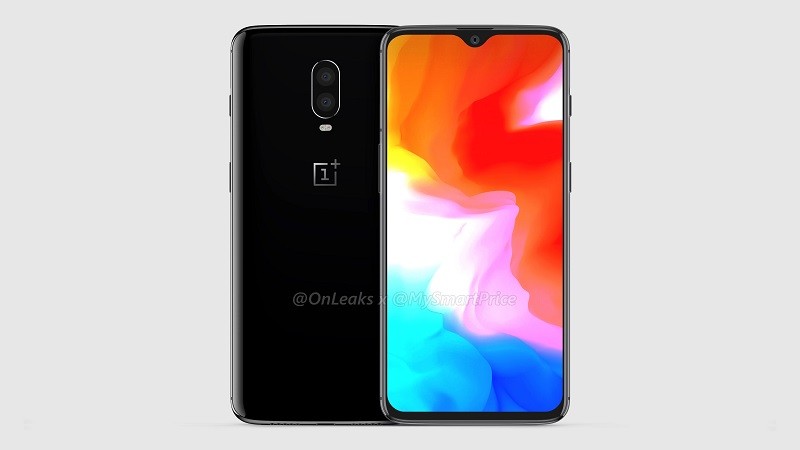 Renders of the OnePlus 6T have been leaked by popular and reliable leakster OnLeaks in collaboration with MySmartPrice. These renders of the OnePlus 6T show us that the smartphone looks similar to the OnePlus 6, but, the front and back of the phone looks a bit different.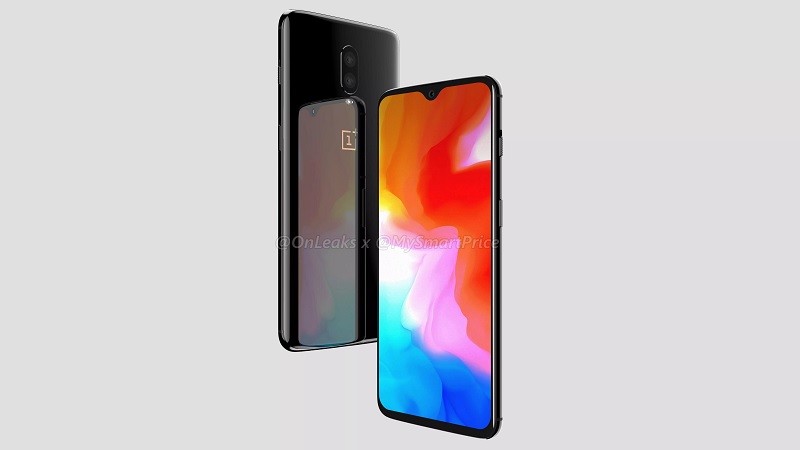 The OnePlus 6 came with an iPhone X-like notch (albeit a smaller one) on the front, and at the back, it had a fingerprint scanner below the dual cameras. But, the 6T doesn't come with the iPhone X-like notch. Instead, it comes with a notch that's in the shape of water drop. Something we have already seen on the OPPO R17. The fingerprint scanner on the back of the 6 is also missing from the 6T. That's because the 6T is already confirmed to come with in-display fingerprint scanner.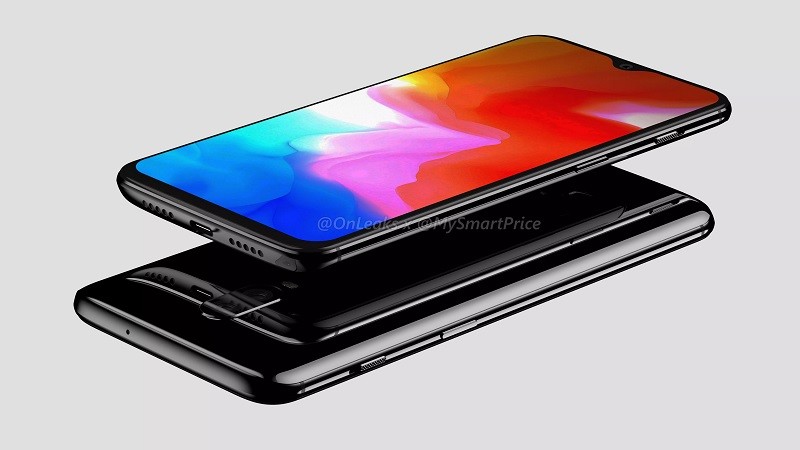 Another difference between the 6 and 6T can be noticed when you look at the bottom of the phone. The OnePlus 6 came with the 3.5 mm headphone jack. But, the 6T won't be coming with a headphone jack. OnePlus said they decided to ditch the headphone jack on the 6T in favor of "improved battery life".
Apart from these differences, everything else remains the same on the 6T in terms of design. However, the 6T is a tad thicker than the OnePlus 6.
On the hardware front, you can expect Snapdragon 845 SoC, up to 8 GB RAM, and up to 256 GB internal storage on the 6T. The camera department might get a minor upgrade though.