Telecom operator Airtel kicked off 2018 by revising its ₹799 tariff plan to offer 14 GB more data to its prepaid customers. And, three days later, telecom operator Reliance Jio announced price cut of ₹50 on some prepaid plans while also offering 50% more data on select plans. Now, Jio has revised its prepaid plans priced at ₹509 and ₹799 which will turn out to be yet another blow to Indian telecom operators.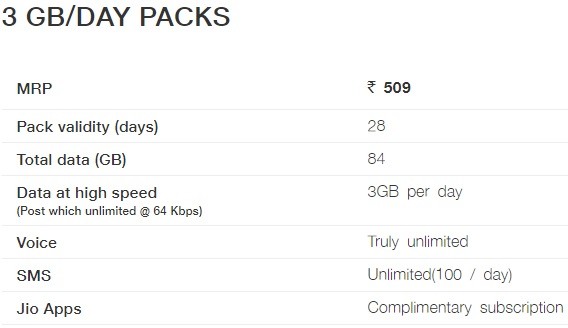 Let's talk about the ₹509 prepaid plan first. Before revision, Jio prepaid customers doing recharge of ₹509 were offered 2 GB 4G data per day for 49 days which translated to a total of 98 GB of 4G data. Now, Jio has revised this plan to offer more data per day, however, the validity has now been reduced from 49 days to 28 days. With the ₹509 plan, Jio prepaid customers are now offered 3 GB 4G data per day for 28 days which translates to a total of 84  GB of data.
Well, the total data that was offered to customers with the ₹509 plan has surely been reduced, but, the amount of data offered per day has been increased by a GB. This should be enticing to those who have heavy data usage.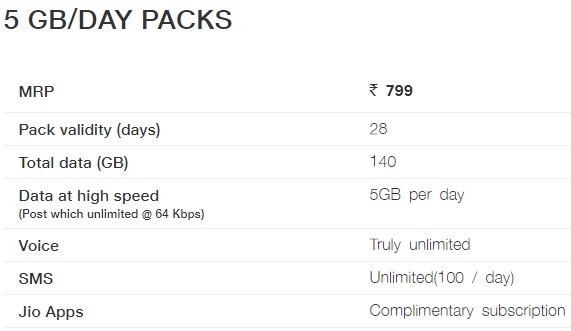 That said, speaking about the ₹799 prepaid plan, Jio customers are now offered 5 GB of 4G data per day as opposed to 3 GB offered earlier, with the validity remaining unchanged at 28 days. Well, this marks a total increase of 56 GB of 4G data being offered to Jio prepaid customers.
Also Read: Jio revises prepaid plans, offers 50% more data and reduces price
Apart from the aforementioned changes, all other benefits offered to prepaid customers like unlimited local and STD voice calls, 100 local and national SMS per day, free roaming, and, complimentary subscription to Jio apps remain the same.
Also Read: Airtel ₹448 and ₹509 prepaid plans revised: Here's what has changed
Having said that, with Jio now offering 5 GB data per day for 28 days to its prepaid customers at ₹799, Airtel is going to face a stiff competition as it offers 3 GB data per day for 28 days at the same price. Well, we wouldn't be surprised if Airtel revises its ₹799 prepaid plan to counter Jio by either increasing the amount of data offered or increasing its validity.