Telecom operator Reliance Jio announced its ₹700 cashback offer last month in February which was valid till the end of the month. However, the company further extended this cashback offer till March 15. And, after March 15, the offer was again extended till March 31. Well, after Jio announced the extension of its Jio Prime Membership for one more year yesterday, we were expecting Jio to come up with a new cashback offer, but, the telco has instead decided to further extend the ₹700 cashback offer for the third time in a row.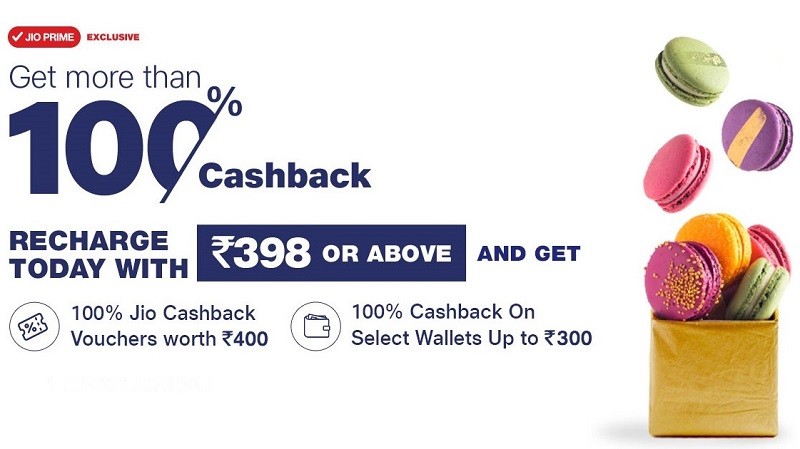 The Reliance Jio ₹700 cashback offer which was initially valid till March 31, i.e., today, has been further extended till April 5, 2018. For those unaware, as part of this offer, Jio prepaid customers who are also a part of Jio Prime, are offered a cashback of up to ₹700 on recharges of ₹398 or above.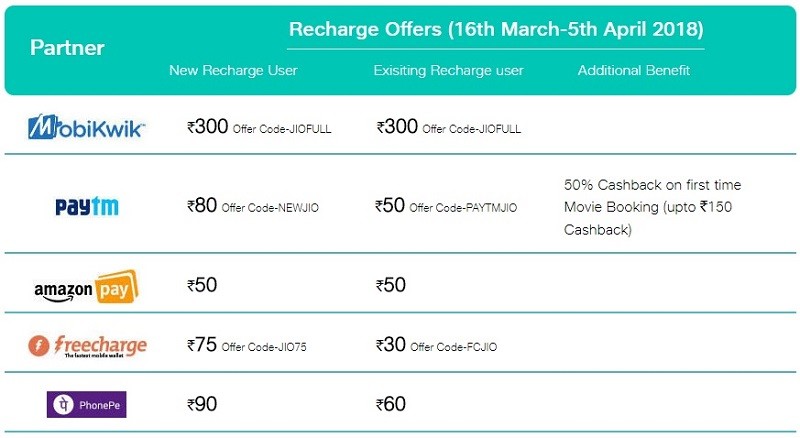 And, like before, this cashback of ₹700 is split into cashback of ₹400 from Jio and ₹300 from Jio's digital wallet partners like MobiKwik, Paytm, Amazon Pay, Freecharge and PhonePe. However, it's worth noting that Jio's cashback of ₹400 comes in the form of eight vouchers worth ₹50 each. All of these vouchers are credited to the MyJio app and can be used to get a discount on subsequent recharges done from within the MyJio app.
That said, the cashback amount from Jio's digital wallet partners ranges from as low as ₹30 and goes all the way up to ₹300, depending on which platform you use to do the recharge. You can check out the second image above for more details.
Also Read: Reliance Jio Prime Membership extended for another year for free: Here's how to claim it
With that being said, all these cashback benefits can be immediately redeemed by the customers. And, now that the Jio Prime Membership has been extended for another year, we now hope that Jio will actually have a new cashback offer for us after April 5.