Earlier last month, we told you about WhatsApp testing new admin controls which would allow WhatsApp group admins to restrict group members from sending messages to the group. Now, WhatsApp is testing a new feature that would allow one group administrator to demote other administrator without having to remove him from the group.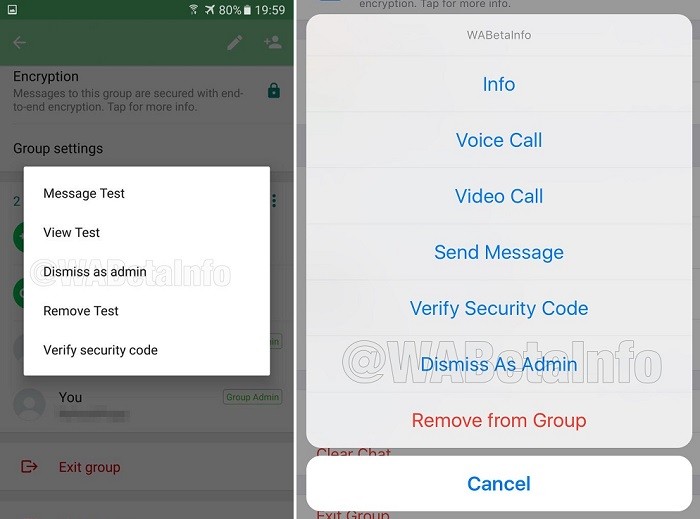 Right now, whenever you have to demote a group administrator back to a normal group member, you first have to remove him from the group and then add back again. Well, WhatsApp is now testing a new feature – called 'Dismiss as admin' – which would eliminate those extra steps.
With this feature, a group admin simply has to tap on the name of the other group admin and then tap on 'Dismiss as admin' to demote him to a normal group member. Tapping on 'Dismiss as admin' will remove the admin from his post of group admin but won't kick him out of the group.
Also Read: How to send high quality photos on WhatsApp [Android Guide]
According to WABetaInfo, who spotted this feature first, WhatsApp is still developing this feature for iOS, but, it is available to Android users through the beta program. If you are an Android user, you can try it out by installing WhatsApp beta version 2.18.12 for Android.
Also Read: How to save WhatsApp Status photos and videos on your smartphone [Android Guide]
That said, WABetaInfo also reports that currently there aren't any measures implemented by WhatsApp that would prevent group administrators from demoting or removing the original group creator from the group.