If you have used a Xiaomi smartphone, or follow the smartphone industry closely, you must be aware that Xiaomi smartphones run MIUI – Xiaomi's custom flavor of Android. However, back in September last year, Xiaomi launched the Mi A1 – its first smartphone that runs stock Android. Well, the Mi A1 won't be the first and last Xiaomi smartphone with stock Android in India, as Xiaomi's CEO has confirmed the company's plans to launch more Android One devices in India.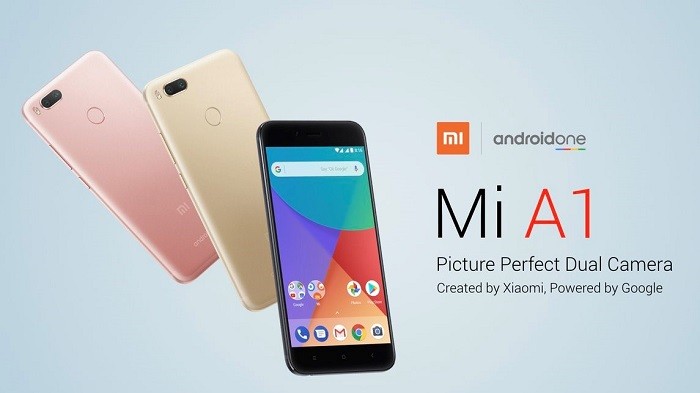 On his recent visit to India, Xiaomi CEO Lei Jun said that there's a lot of demand in India for devices running stock Android, and hence, the company is planning to launch more Android One-based devices in India, specifically under its Redmi series.
"Yes, we plan to have more Android One devices. Some of our users in India seem to like stock Android, and we are willing to bring in more devices with Android One including the Redmi series" said Mr. Lei Jun, CEO, Xiaomi.
Well, while Jun did confirm the company's plans to launch more Android One devices in India, he didn't divulge any specific information, like the number of Android One devices coming to India, or their timeline of launch in the country.
The Mi A1 from last year is a pretty solid phone in its segment, and we personally would love to see Xiaomi coming up with more smartphones in India that run stock Android. Especially because the chances of a smartphone running stock Android receiving Android version updates quickly is higher than the ones that don't.
Having said that, Jun also acknowledged the issue of Xiaomi products being out-of-stock most of the time, and also apologized for the same. In fact, he also pointed out that two of the company's latest products in India – the Redmi Note 5 Pro and the Mi TV 4 – are having a very high demand because of which the company is having a tough time keeping the products in stock for sale.
Apart from this, Jun also also confirmed that Xiaomi plans to launch smartphones in India that are priced more than ₹20,000, and, when asked about the notch on smartphones, he said, "Somehow the media in China doesn't like the idea of the notch on display. What do you think? It's indeed a very high-pressure move for all smartphone vendors. People want a full-screen display, but we need to make space for camera, sensors, etc. There is no perfect solution yet."
All in all, it looks like you shouldn't be expecting Xiaomi smartphones to come with notch anytime soon, but, you should expect Xiaomi to launch more Android One devices with stock Android in the coming months in India.
So, would you like to buy Xiaomi smartphones running stock Android? Or are you better off with MIUI? Let us know in the comments down below.