In the second week of December, Xiaomi started rolling out Android 8.0 Oreo beta update for Mi A1, and then on December 31, the company started rolling out the final build of Android 8.0 Oreo update for Mi A1. The update was rolled out in batches so not all the Mi A1 users were going to receive the update on Day 1. However, it's been more than a week since the roll-out commenced, and, it now seems that the Oreo update for Mi A1 has been pulled down by Xiaomi.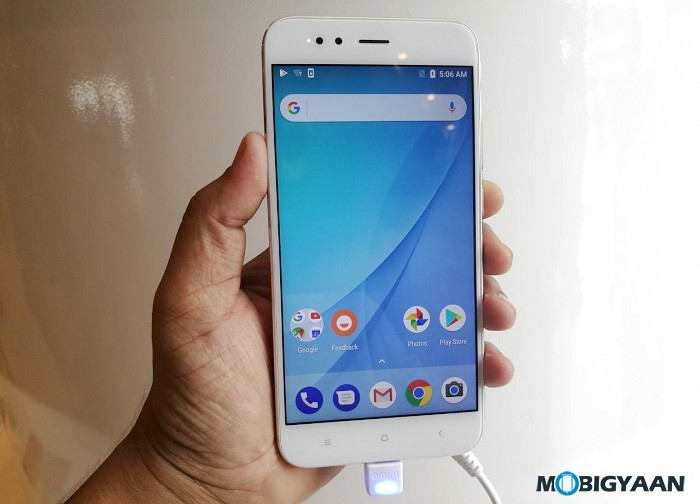 Mi A1 users on Reddit have been asking about the status of Oreo update. Moreover, some users have also reported of disappearing update notifications. And, those who were able to update their Mi A1 with Oreo don't seem have to a good experience so far.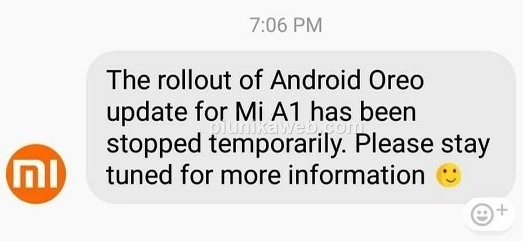 That said, PiunikaWeb received a screenshot from one of their readers which says that the roll-out of Android Oreo update for Mi A1 has been "stopped temporarily". Well, it seems that the update has been put on hold due to some bugs that crept in only after the update started rolling out.
Also Read: Top 18 Android 8.0 Oreo features you should know
For now, there's not much information from Xiaomi regarding why the update is put on hold and when the roll-out will resume. Hence, if you are a Xiaomi Mi A1 user waiting for over-the-air roll-out of Oreo update, all you can do right now is wait.