Chinese smartphone brand Xiaomi launched the Mi A1 back in September this year. The Xiaomi Mi A1 is an Android One smartphone and is the first Xiaomi smartphone that runs stock Android instead of the company's custom MIUI ROM. The Mi A1 runs 7.1.2 Nougat out of the box and Xiaomi has promised to roll out Android 8.0 Oreo by the end of 2017. While there are still 19 days for 2017 to end, Xiaomi has started rolling out the Android Oreo beta update for Mi A1.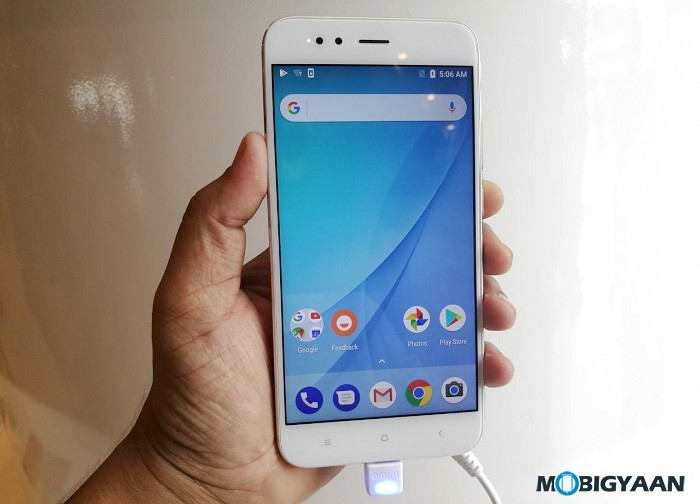 Last week, Xiaomi announced that it was looking for Android Oreo testers for Mi A1. Well, Xiaomi seems to have found some testers of Android Oreo for Mi A1 as the company has started rolling out Android 8.0 Oreo beta update for Mi A1.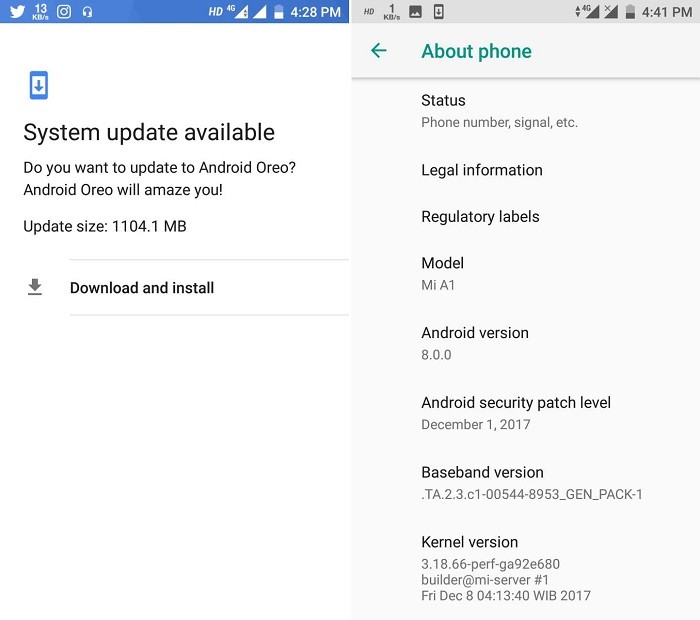 The Android 8.0 Oreo beta update is over 1 GB in size and comes along with Android security patch dated December 1, 2017. Needless to say, the update also comes along with features like Notification Snoozing, Notification Dots, Picture-in-Picture Mode, Smart Text Selection, and more to the Mi A1.
For now, we are unsure as to how much time will Xiaomi take to beta test the update and roll out the final version to all the users. However, if all goes well with the beta test and there aren't many bugs to iron out, then we should expect the Android 8.0 Oreo update to be rolled out to all Mi A1 users before 2018 begins.
Also Read: Top 18 Android 8.0 Oreo features you should know
If you signed up as Android Oreo beta tester for Mi A1 and have received the update, we would like to hear more about it from you.
Also Read: How to use Picture-in-Picture Mode in Android Oreo [Guide]
Also, do check out our Xiaomi Mi A1 review if you are planning to buy one. The Mi A1 was launched with a price tag of ₹14,999 in India, however, it recently received a permanent price cut of ₹1000 and is now available for purchase at ₹13,999.