Chinese smartphone brand Xiaomi is all set to launch the Mi MIX 3 next week on October 25 at an event in Beijing, China. The Mi MIX 3 is already confirmed to come with a sliding camera design like the OPPO Find X. And now, just over a week ahead of the launch, Xiaomi has confirmed two interesting features of the Mi MIX 3 that has us all excited.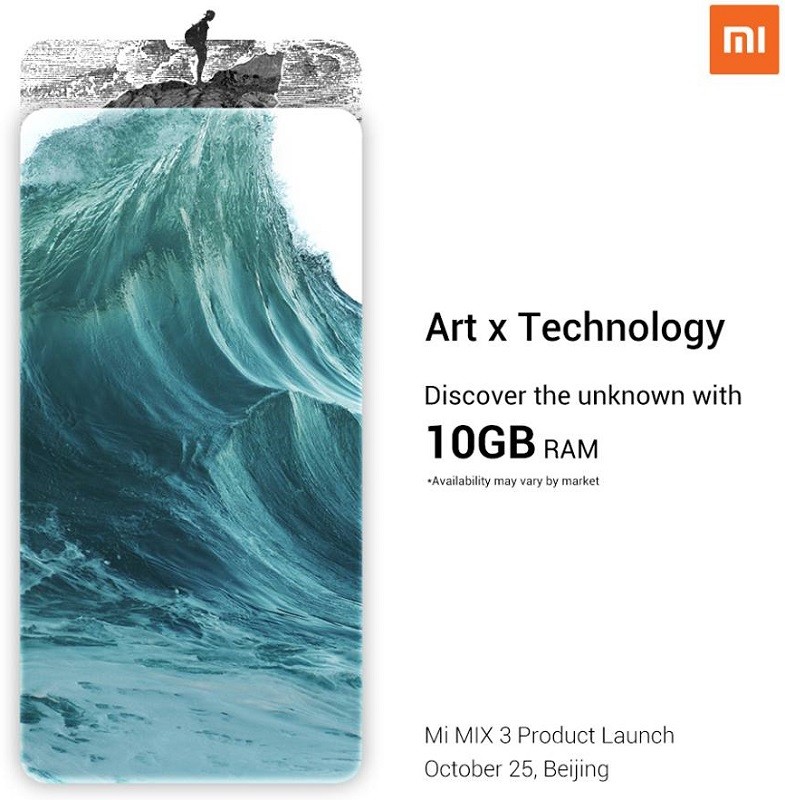 Xiaomi through its Facebook page has confirmed that the Mi MIX 3 will come with a whopping 10 GB RAM. The company shared an image (attached above) on its Facebook page with a caption "What are you going to do with all that?" The image also has text that reads "Discover the unknown with 10 GB RAM". Having said that, there's a line written in smaller fonts just underneath which indicates that the 10 GB RAM variant of the Mi MIX 3 may not be available in all countries.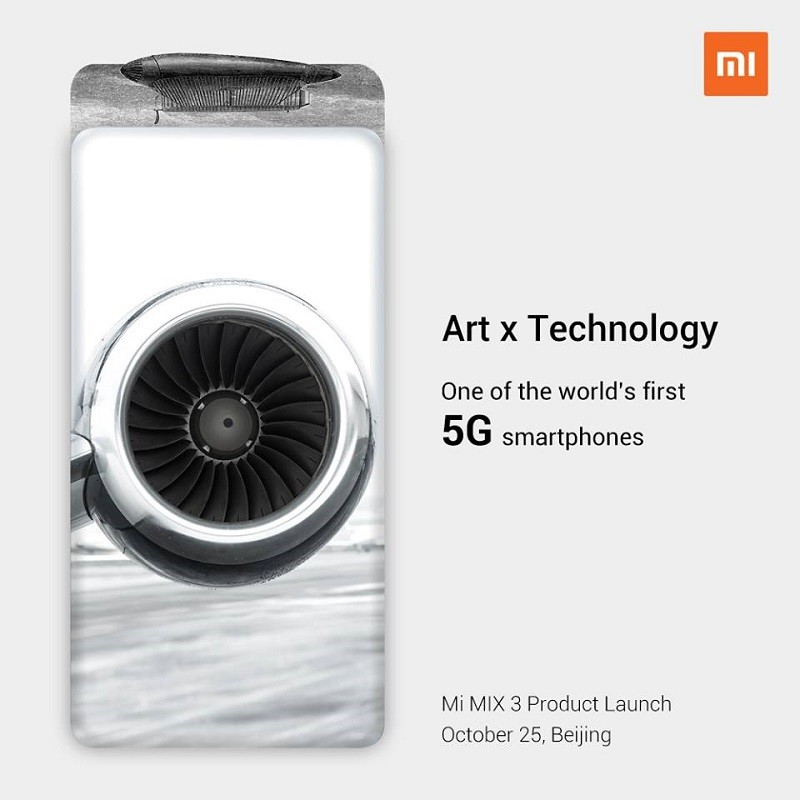 In addition to confirming 10 GB of RAM on the Mi MIX 3, Xiaomi also confirmed that this smartphone will come with 5G support. Well, while 10 GB of RAM is definitely an overkill for a vast majority of users, 5G support is something that will actually be useful in the long run. However, 5G networks may not be ready until late 2019 or early 2020, hence, 5G support will remain more of a marketing gimmick for the Mi MIX 3 at the time of launch.
Xiaomi is promoting the Mi MIX 3 as "One of the world's first 5G smartphones". Well, for those unaware, the Moto Z3 that was announced back in August this year is the world's first device with 5G support, but, it requires a separate 5G Moto Mod to leverage 5G speeds, unlike the Mi MIX 3 that will come with built-in 5G support.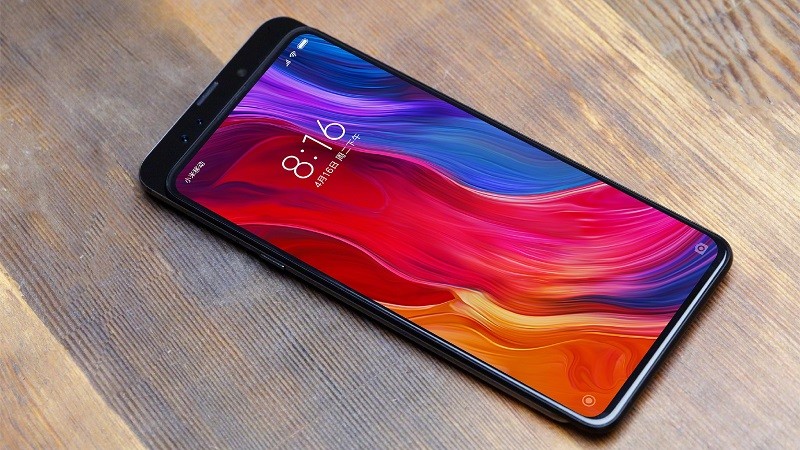 The images shared by Xiaomi on its Facebook page have a silhouette of the Mi MIX 3 which once again tease the slider design on the smartphone.
The Mi MIX 3 will be launched on October 25, and, as we inch closer to the launch, we expect Xiaomi to confirm or tease more features of the smartphone by sharing videos and images on social media.