Xiaomi to announce an entirely new phone series in India on September 5
Chinese manufacturer Xiaomi is all set to launch a smartphone with "flagship dual camera" in India on September 5. While the company hasn't revealed exactly which smartphone it's going to be, speculations are that it will be the Mi 5X which was launched in China in July. Well, bringing a new twist to all the assumptions and speculations, Xiaomi now has said that it will be introducing a new series in the country on September 5.
The possibilities are endless and it begins with #FlagshipDualCamera! What could it potentially be? pic.twitter.com/KJklWHzut2

— Mi (@xiaomi) August 31, 2017
Xiaomi on its Twitter handle shared a video which shows clocks, drums, cycle and more in different colors. At the end, the video says "Introducing a new series by Xiaomi" with "Xiaomi Global Launch 2017" written below it. The company has also made use of the #FlagshipDualCamera hashtag that it has been using lately in all its teasers.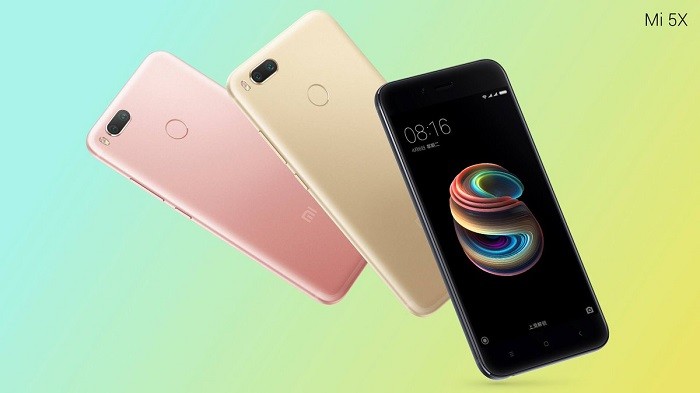 Well, from this, we can safely say that this phone in new series will come with dual camera at its back, probably the one identical to the dual cameras we have seen on the flagship Mi 6. In case you are unaware, the dual camera setup found on the Mi 5X is almost identical to the one on the Mi 6.
However, as Xiaomi is now saying that it will be introducing an entirely new phone series, we can say that the Mi 5X won't be launched in India on September 5, rather, it might be the Android One smartphone Xiaomi is rumored to be working on with Google. This Android One smartphone from Xiaomi is allegedly called the Mi A1, and, going by the rumors, it's actually the Mi 5X sans MIUI.
Android One smartphones were aimed at users in developing countries and were budget smartphones that came with stock Android and the promise of latest updates. If this upcoming smartphone from Xiaomi is an Android One smartphone, then it will come with stock Android instead of MIUI, and of course, might run Android 7.1.2 Nougat out of the box with Oreo rolled out pretty soon.
Moreover, it would also be interesting to see the price at which Xiaomi would sell its Android One device in India, because like we said, Android One smartphones have traditionally been budget smartphones, and, the Mi 5X is in no way a budget smartphone. Furthermore, one of the reasons why this might be the Android One smartphone is that this September 5 event, even though held in India, is dubbed as "Global Launch" by Xiaomi.
Having said all that, we will know all about this new phone series from Xiaomi soon as we are just four days away from the unveiling.
By the way, would you like to see a Xiaomi phone running stock Android and getting latest updates straight from Google? Well, we surely would.