How to delete sent WhatsApp message for all [Android Guide]
There are times when send some messages on WhatsApp by mistake and regret that after you hit the send button, but now worry not. WhatsApp now allows you to undo your mistake by allowing its users to delete the sent message from everybody's phone.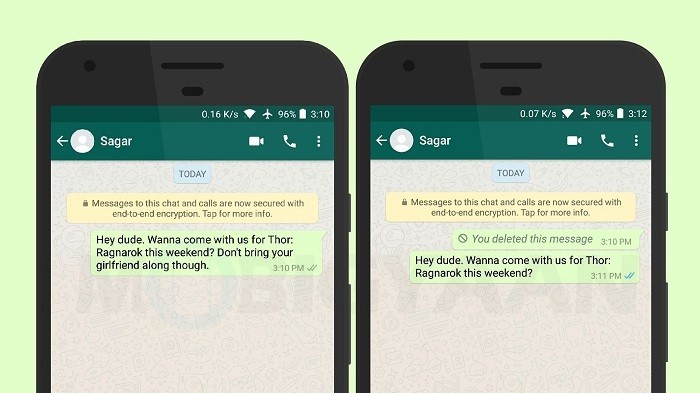 Well, there is. Starting today, users all over the world can delete WhatsApp message that they mistakenly sent to someone in a private chat or in a group. WhatsApp has rolled out a feature called 'Delete for Everyone' which lets users delete WhatsApp message. What this will do is it will delete the message from recipient's end as well. Don't know how to delete WhatsApp message? Well, we show you how with this article.
How to delete WhatsApp message on Android for everybody
Step 1: Make sure you are using the latest version of WhatsApp. You can update the WhatsApp app to the latest version from Google Play Store.
Step 2: Open the chat with the person/group to whom you mistakenly sent a message that you want to delete and then long-press the message you want to be deleted on receiver's end.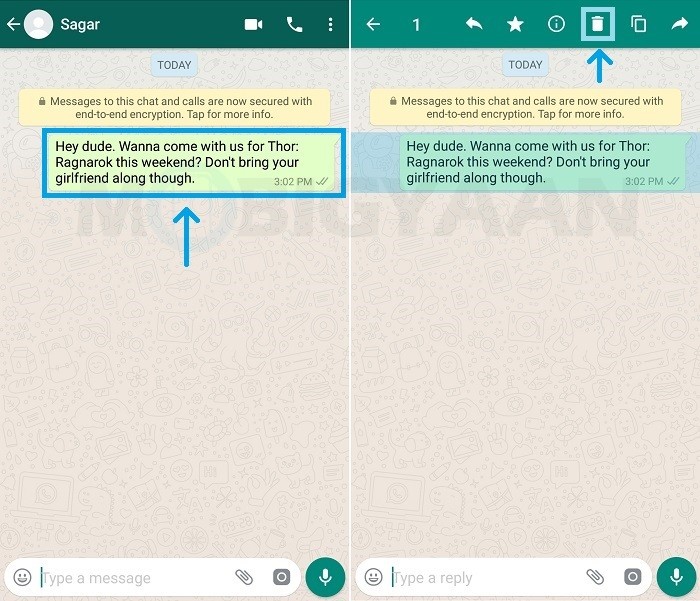 As soon as you long-press the message, you will see a dustbin icon at the top of the screen (third from right). Just tap on it.
Step 3: After you tap on that the dustbin icon, you will see a prompt saying "Delete message?" along with three options – Delete For Me, Cancel and Delete For Everyone. Tap on 'Delete for Everyone' and it will unsend WhatsApp message on the receiver's end.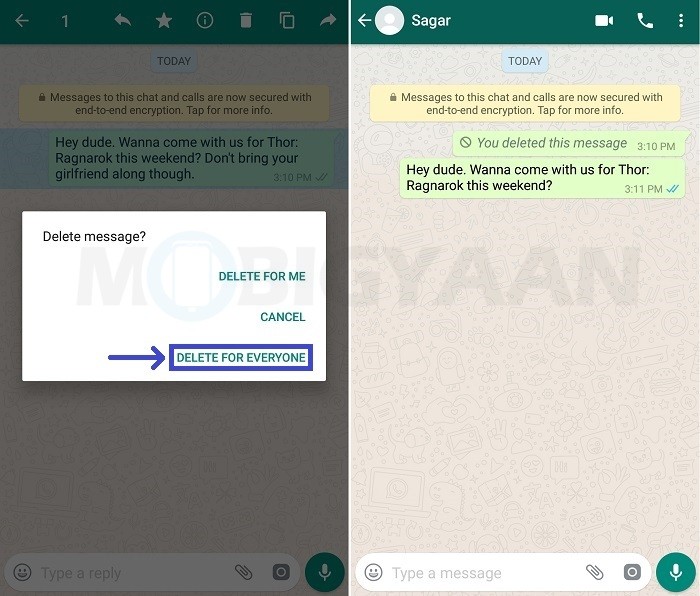 The message that you unsent will be replaced with "You deleted this message" on your end, and, "This message was deleted" on the receiver's end.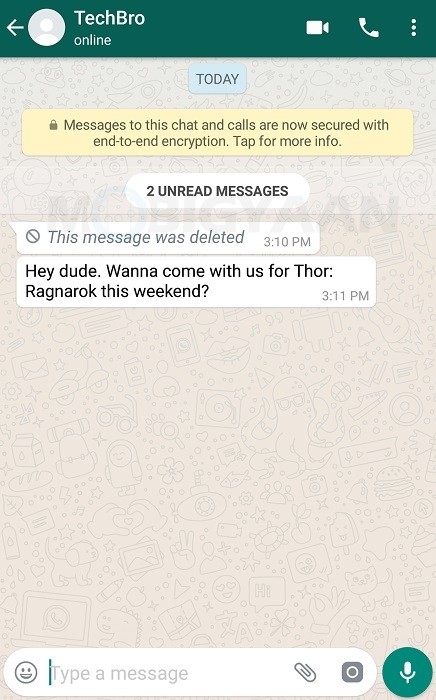 If you unsend WhatsApp message even before the receiver has seen it, the receiver gets a message in the notification shade as well saying "This message was deleted". When he taps on it to open the chat, he won't see the message, because you unsent it before he could read it.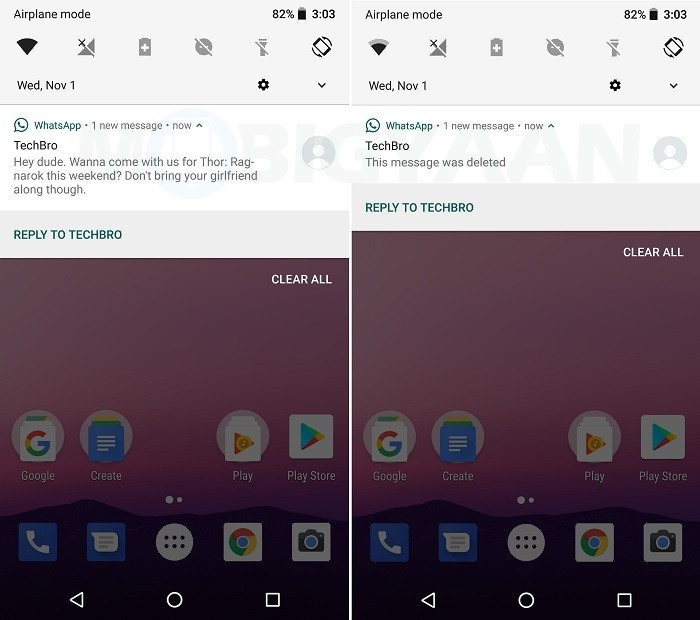 Like we already said, you can not only unsend WhatsApp message in a personal chat, but, in group chat as well.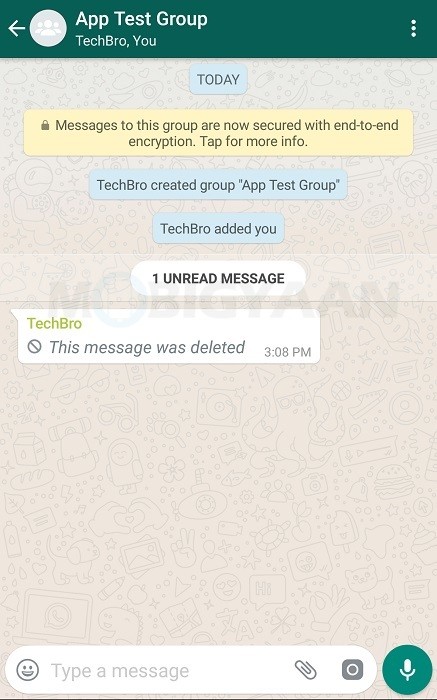 While this new feature is really useful (and life-saver for many), there are some caveats. They are as below:
Only works on Android, iPhone and Windows Phone if both the sender and receiver are on the latest version of WhatsApp.
The message should be deleted within seven minutes of sending it. After that, you won't be able to delete it on receiver's end.
You will not get any notification on unsuccessful deletion of the message.
Well, even with these caveats, we are glad WhatsApp finally rolled out this feature. It will certainly save a lot of quarrels, annoyances, and of course, embarrassments (if you know what we mean). Oh, and yes, this feature works not only with text messages, but documents, locations, photos and videos as well. Moreover, you can also unsend multiple messages at once by long-pressing on one message and then selecting the others you want to delete.
For more guides, you can head over to our 'How-To Guides' section.
Also Read: