HTC finally returns to profit in Q2, thanks to the One M8 and some cost cutting
We all know that HTC has been going through a rough phase with operating losses for the last three quarters and dwindling sales but things might be turning around for the Taiwanese manufacturer. HTC has just posted results for Q2 2014 and they have managed to finally turn in some profit.
In Q2, HTC has managed to turn an operating profit of $75.5 million, which is an 80% increase year-on-year. HTC posted a loss of $62.2 million in the last quarter and they have managed to turn things around in this quarter, which ended June 30.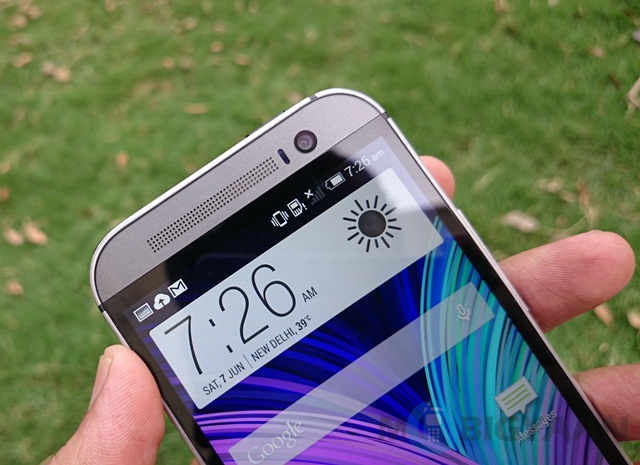 The company has managed to turn things around, thanks to its One M8 flagship, which has managed to gain some reasonable traction. HTC hasn't revealed the exact number of sales of the device though. the One M8 has managed to be a success against the likes of the Galaxy S5 and Xperia Z2, thanks to the premium design and the addition of requested features such as microSD slot, bigger screen, good battery optimization. We found the One M8 a great device in our review as well.
Along with the One M8, another thing that has helped HTC in racking up profits is the cost cutting measures. The company severely reduced its marketing budget to get back into profit. the mid-range devices like the Desire 816 have also helped a lot in the turnaround.
Although we're glad HTC has managed to return to profits, analysts are sceptic that the One M8 won't be able to compete with the likes of the LG G3, the much leaked Galaxy F aka Galaxy S5 Prime, the Note 4 and the iPhone 6. HTC is rumored to be working on the One M8 Prime to counter these devices though.
Hugues J. De La Vergne, principal analyst at Gartner said, "Growth for someone like an HTC is going to be really difficult in this extremely competitive environment. Things are only going to heat up with the iPhone 6 making it more difficult for HTC to grow market share."
We love HTC for the bold steps it takes in the design and other departments and we are surely pleased with the turnaround and hopefully, they will manage to further strengthen their status in the coming times.