Facebook acquired WhatsApp back in 2014, and, last year in September, WhatsApp Co-Founder Brian Acton left Facebook to start his own non-profit. Then in April this year, WhatsApp CEO and Co-Founder Jan Koum also took an exit from the company. Well now, months later, another pair of founders of a product acquired by Facebook is leaving the company. Yes, we are talking about Instagram founders Kevin Systrom and Mike Krieger.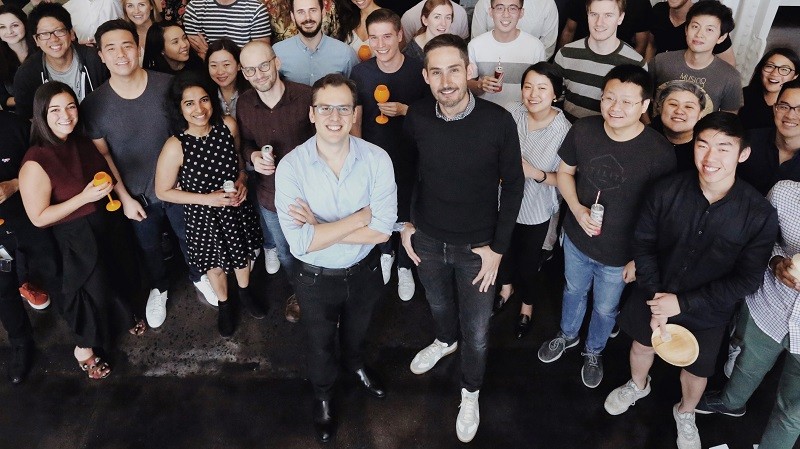 Instagram was founded by Kevin Systrom and Mike Krieger in 2010. Systrom served as the CEO of Instagram whereas Krieger served as the CTO. In a blog post, Systrom announced that both Krieger and him are leaving the company as they are "planning on taking some time off to explore" their "curiosity and creativity again".
Here's the entire statement from Systrom:
"Mike and I are grateful for the last eight years at Instagram and six years with the Facebook team. We've grown from 13 people to over a thousand with offices around the world, all while building products used and loved by a community of over one billion. We're now ready for our next chapter.

We're planning on taking some time off to explore our curiosity and creativity again. Building new things requires that we step back, understand what inspires us and match that with what the world needs; that's what we plan to do.

We remain excited for the future of Instagram and Facebook in the coming years as we transition from leaders to two users in a billion. We look forward to watching what these innovative and extraordinary companies do next."
Instagram is one of the most popular social networking apps right now where people share photos, videos and ephemeral stories. Instagram was acquired by Facebook back in 2012 for $1 Billion, and since then, it has grown in popularity and user base, turning into one of Facebook's most successful acquisitions yet. Instagram currently has more than 1 Billion monthly active users.
The exit of Systrom and Krieger from Facebook is yet another high profile exit after WhatsApp Co-Founders left the company over differences with the top management on handling of user data. Besides, Instagram founders are leaving Facebook at a time when the company has found itself in hot waters due to the Cambridge Analytica scandal.
With Systrom and Krieger leaving the company, it now remains to be seen whether Instagram is able to maintain the pace of its growth that it has seen in the past few years. Besides, it also remains to be seen who's given the charge to lead Instagram after the departure of its founders.