Facebook-owned photo and video sharing service Instagram rolled out group video calling feature back in late June this year. The group video calling feature on Instagram allows users to have a group video chat with up to four people at a time. But, that limit has now been increased by Instagram.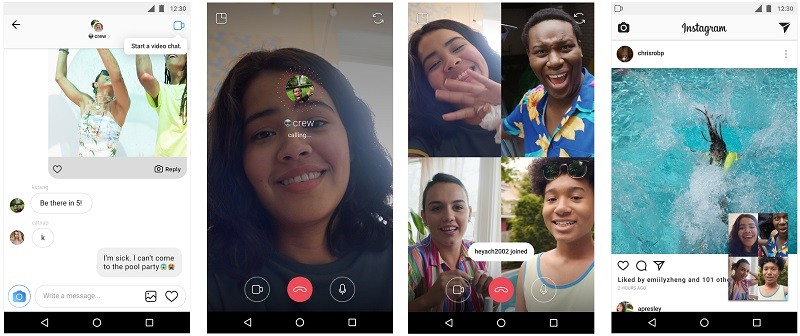 Instagram has increased the group video calling limit, and, it now allows users to make a group video call with a total of up to six people instead of four. Instagram shared information about this change through an update changelog on Google Play Store.
To start a video chat, all you have to do is head over to the Direct Inbox, open any existing message thread, and then tap on the camera icon located in the top-right corner. If you don't already have a message conversation with a person you want to make a video call with, you can search for him/her, start a conversation, and then tap on the camera icon.
Once the video call begins, you can minimize the call window and multi-task on Instagram like sending messages and liking or commenting on posts.
Also Read: How to make video calls on Instagram [Beginner's Guide]
Having said that, to start a group video chat, you will be required to create a group first if you don't already, and then tap on the camera icon to being the group video call.
Instagram recently rolled out a couple of features like letting users send GIFs in Direct while also letting them remove followers from public accounts. Earlier this month, Instagram also rolled out a feature called 'Nametags' that makes it easier to follow accounts on Instagram.
Download Link: Instagram for Android | Instagram for iOS