Chinese brand iVOOMi has launched quite a few smartphones in India like the Me 2, Me 3 and Me 3S to name a few. And now, the company has launched a new fitness band in India, dubbed iVOOMi FitMe, that not only comes with run-of-the-mill features that you see on other fitness bands, but also comes with Pollution Tracking.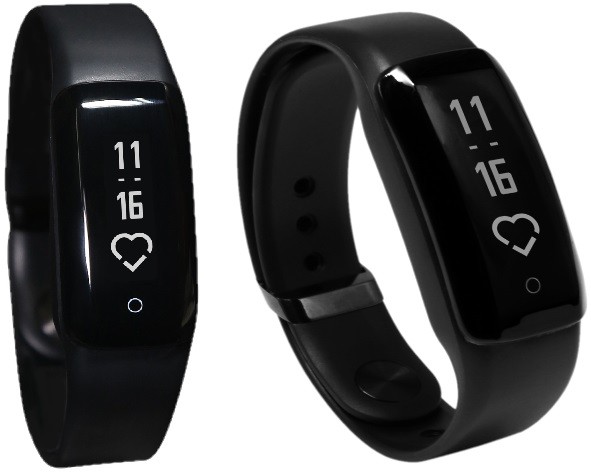 The iVOOMi FitMe is the company's first fitness band in India, and, it's also the first fitness band in the country that comes with Pollution Tracking. The FitMe features Air Quality Index (AQI) monitor that tells you how good or bad, or rather, how healthy or unhealthy, the air around you is.
The FitMe provides information about the Air Quality Index of all the cities of India, and, considering the increasing level of air pollution across the country, this feature should definitely come in handy. After all, we all know what happened in New Delhi last year due to air pollution.
That said, apart from providing information about the Air Quality Index, the iVOOMi FitMe also provides weather information so that you can decide whether to carry along a raincoat or not.
With that being said, the iVOOMi FitMe also comes with features like Heart Rate Monitor, Step Counter, Running Mode, Long Sitting Alert feature, and more. The FitMe also has a 0.87-inch scratch proof OLED display to show various information, and, it also has a 'Smart Touch Button' that can be used to perform various actions with a combination of single touch, double touch and long press.
The iVOOMi FitMe is IP67 dust and water resistance, so you don't have to bother yourself with taking it off while going for a shower or a swim. Besides, it comes with a 90 mAh battery that iVOOMi says can offer up to 3 to 5 days of battery life when connected, and, up to 60 days of standby without connection. Moreover, the FitMe can be charged without required a USB cable, as you can plug it directly into a USB port.
The iVOOMi FitMe comes in Navy Blue and Midnight Black colors, and its straps are made of Silicon TPU that are elastic enough and are resistant to abrasions. The fitness band also has an auto-sync feature for Smart Me OS 2.0, and can receive updates over-the-air.
The iVOOMi FitMe connects through Bluetooth and supports devices running Android 4.4 and above, and, iOS 8.0 and above. Moreover, its FitMe Health app has a feature called 'Dual Login' that allows two people at different location to log in to the app and track activities and fitness records of the person wearing the FitMe band.
Commenting on the launch, Mr. Ashwin Bhandari, CEO, iVOOMi India, said, "As per recent reports, Fitness bands are the most popular devices holding the maximum market share in the category of wearables. When we entered the Indian market back in March 2017, we had envisioned to design and bring a product specifically for the young and fitness-conscious millennials of the country. The FitMe Health Band is sleek, smart, dust-proof, and water resistant & features a display of 128*32 pixels resolution that makes it crystal clear from all viewing angles and under all conditions. The band is enriched with features that suit the needs and requirements of our customers".
iVOOMi FitMe Specifications
CPU: Nordic nRF52832
Display: 0.87-inch scratch-proof OLED display with a resolution of 1280 x 32 pixels
OS Support: Android 4.4 and above, iOS 8.0 and above
Connectivity: Bluetooth 4.2, GPS
Other: Air Quality Index (AQI) tracking, Heart Rate Monitor, Sleep Monitor, Running Mode, Step Counter, Long Sitting Alert, Calorie Burn Counter, IP67 dust and water resistance
Colors: Navy Blue, Midnight Black
Battery: 90 mAh Li-Poly
iVOOMi FitMe Price in India and Availability
Price: ₹1999
Availability: Available exclusively on Flipkart