The Mobile World Congress 2014 is coming to an end now and as with every year, there's the Global Mobile awards organized by the GSMA. While the best smartphone award has gone to the HTC One and the best tablet award to the Apple iPad Air, the award for the 'most innovative company' has been bagged by LG.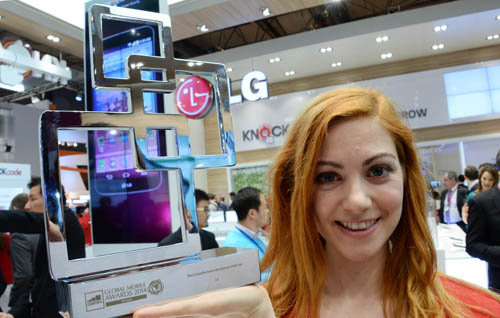 LG showed off a total eight smartphones this year at the MWC, including the G Pro 2, G Flex, G2 mini, F Series and L SeriesIII. All of them were pretty cool with the G Pro 2 being the best of the lot.
"We are incredibly humbled that GSMA selected LG from among the many capable companies in the mobile industry to honor with this award," said Chris Yie, vice president of LG Mobile Marketing Communications. "Innovation has been the key to LG's success. This recognition, in addition to last year's Best Smartphone of MWC 2013 award, is clear proof that our hard work and effort is paying off."
LG has had some impressive devices in the past year with the LG G2 being my personal favorite. The prestigious award should surely boost LG and here's hoping we get to see some amazing innovation in the LG G3 later this year.