So with the Mobile World Congress (MWC) just days away, loads of news is popping in suggesting which company may launch what. And this time around, there is a special appearance by Nokia at the MWC as it had decided to give the last two years of the MWC a-miss.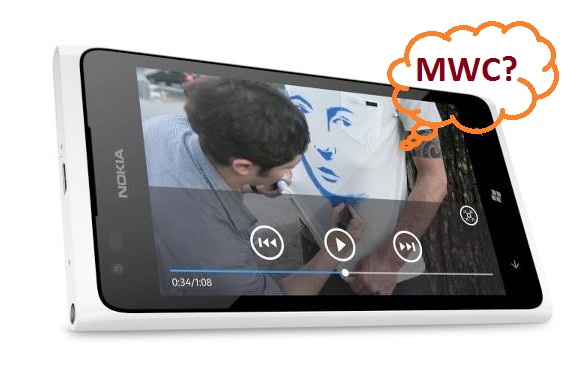 And so when we know that Nokia will be there at the MWC, then how can we not expect to see a high-end device launch at the event. Nokia is having a press conference scheduled on February 27 between 8:30-9:30. So what can we expect at the conference? Well how about a global version of the Nokia 900 sans the AT&T logo and LTE radio on-board and yeah there can also be a white one.


Previously it was said to be the last Symbian device but now it seems that another 803 will be the last Symbian device. Read more here. And yeah we can also see a Nokia tablet running Windows 8 (Or even MeeGo) as it was previously
hinted
by Nokia's French General Manager Paul Amselle.
What do you feel, what can we see at the event? Let us know in the comments below. Also we'll be covering the MWC extensively and will bring you all the information from the event.