Chinese smartphone brand OnePlus scheduled an event on October 30 for the launch of OnePlus 6T, but, that's not going to happen now. Thanks to Apple. Out of nowhere, Apple scheduled a launch event on October 30, the same day OnePlus 6T was going to launch, which has now led to OnePlus re-scheduling the OnePlus 6T launch event.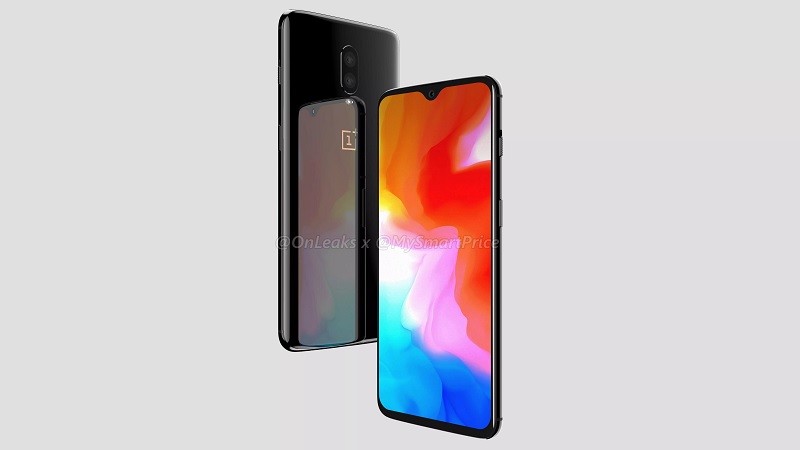 The OnePlus 6T was supposed to be launched on October 30 at an event in New York. The event was scheduled for 11 am EDT. However, Apple yesterday announced its "Special Event" on the same date and in the same city that would start an hour before, i.e., 10 am EDT. As a result, OnePlus has changed the launch date of OnePlus 6T, and it will be now be launched a day earlier – on October 29.
This news came through OnePlus CEO Pete Lau in the form of a lengthy post on OnePlus Forums. "When we announced the launch of the OnePlus 6T on October 8, we were convinced our timing would allow us to maximize the amount of people we could reach with our message. That changed when Apple announced they would be hosting their own event on October 30. We know the entire industry and all media will be holding their breath. So, imagine how we felt when we learned the date of their latest event. One minute, we were preparing for our greatest and most exciting launch event yet. The next, we were posed with a difficult question: "What do we do now?"" said Lau.
Lau said that the decision to move up the event a day ahead wasn't easy, and the team was internally divided on this. The decision was taken by OnePlus after hours of discussion with their press contacts to "gain insight into how Apple's announcement could affect the launch of the OnePlus 6T". The company also talked to some of its "most loyal users" for the same.
Also Read: Here's how much the OnePlus 6T might cost in India
Lau also said that the company is aware of the inconvenience that would be caused due to the change of date, and hence, it will cover any and all costs that might incur on those still attending the event on October 29. "We will cover any costs you might incur to change your plans. If you need to pay to move your flight, we've got your back. Same goes for those of you who booked a hotel or made other arrangements." said Lau.
Like previous launch events, OnePlus had sold tickets for the launch event of OnePlus 6T as well, so that fans too can attend the launch. However, due to the change in date, those who purchased tickets to the event and won't be able to attend it now will be able to apply for a full refund for their tickets. Lau said that OnePlus' team will be reaching out to the ticket owners individually to get things sorted.
So there we have it, instead of October 30, the OnePlus 6T will now be launched on October 29 at 11 am EDT (8.30 pm Indian time) in New York.