After launching the Realme 1 in India in May, and the Realme 2 in August, OPPO's online-only sub-brand (now independent) Realme is all set to launch its third smartphone in India on September 27 – the Realme 2 Pro. While Realme has already teased waterdrop screen on the Realme 2 Pro, we now have some more details about this smartphone that's going to be launched next week.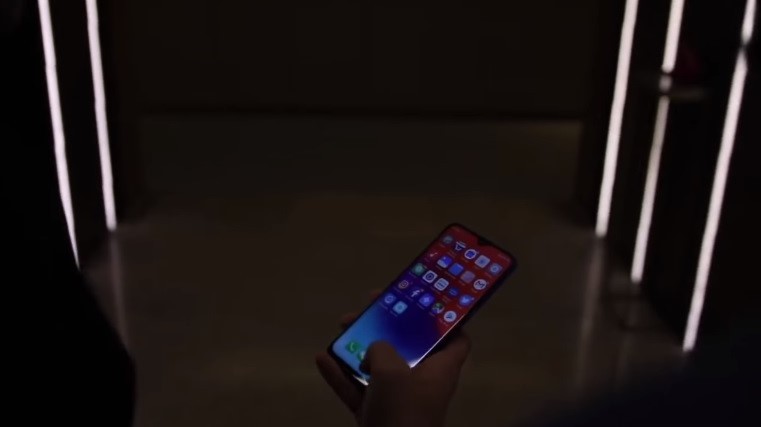 In an interview with YouTuber Gaurav Chaudhary, also known as Technical Guruji, Realme CEO Madhav Sheth revealed some details about the Realme 2 Pro. In fact, Sheth not only revealed the hardware details of the Realme 2 Pro, but also gave us our first look at the smartphone, revealing its design.
As you can see from the images above and below, the Realme 2 Pro will be coming with a waterdrop notch display, along with a glass back that will be home to dual cameras and a fingerprint scanner. The dual cameras are placed horizontally in the top-left corner. Furthermore, the diamond-pattern design we saw on the back of Realme 1 and 2 is now done away from the Realme 2 Pro.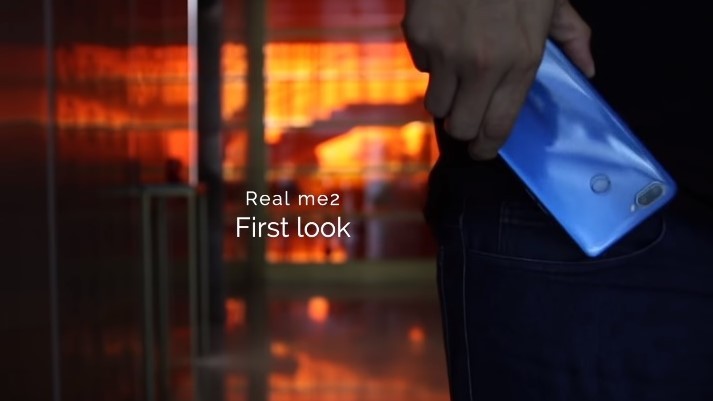 During the interview, Madhav Sheth also revealed that smartphone will have a screen-to-body ratio of 91%, and it will be powered by Snapdragon 660 SoC. Sheth didn't reveal the RAM count, but the smartphone has appeared on Geekbench with 8 GB RAM, which means performance shouldn't be much of an issue with the Realme 2 Pro. Although you can expect the Realme 2 Pro to come with 4 and 6 GB RAM as well.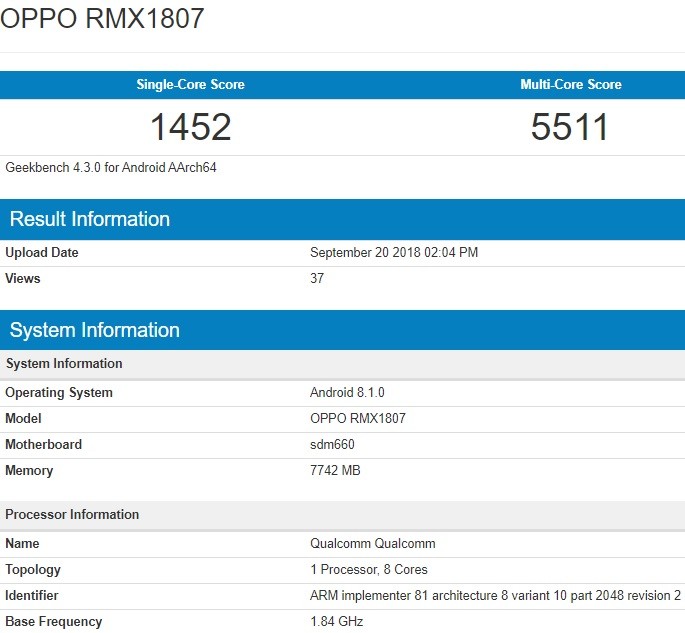 Sheth also confirmed that Realme 2 Pro will come with Face Unlock, and that it will be priced between ₹10,000 and ₹20,000 in India. Furthermore, he also said that the company has made use of AI for camera and battery. While we don't know how big the battery will be on the Realme 2 Pro, we are speculating that it will be north of 4500 mAh.
Having said that, there's not much we have to wait to know more about the Realme 2 Pro as we will know everything there is to know about this phone once it's launched next week on September 27.