Mukesh Ambani led Reliance Jio launched its first 4G VoLTE feature phone – the JioPhone – back in July that's 'effectively free'. The phone came with features not seen in other feature phones, and, was also bundled with some nice tariff plans. This created a lot of interest among the people as a result of which the company saw more than 6 Million units pre-booked in a day. The company also had to halt the pre-bookings because of this to avoid any inconveniences and dissatisfaction among the customers. Well, according to a latest report, Reliance Jio has halted the production of the JioPhone, and, is now thinking of launching Android-based JioPhone.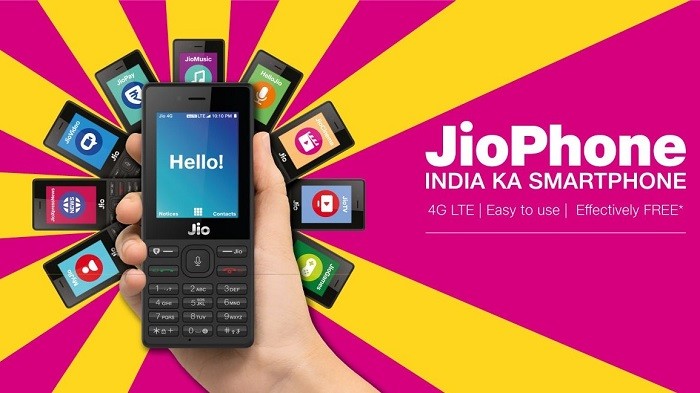 According to a report by FactorDaily, multiple sources who are closer to the company and are aware of the developments have confirmed Jio has stopped the production of JioPhone and is in talks to launch another JioPhone that would be based on Android.
It's worth noting that the current JioPhone, which is a feature phone, is based on KaiOS which is forked version of Firefox OS. This certainly has its limitations as people won't be able to use apps like WhatsApp on JioPhone the way they can on an Android smartphone.
"There are not enough apps compatible with KaiOS but people are working on developing special versions for the JioPhone." said a company insider. Well, back in August, we came across a report which stated that Jio was in talks with WhatsApp Inc. to bring a special version of WhatsApp to JioPhone. After all, WhatsApp is used by millions of people in the country, and, a phone not compatible with it is certainly a bummer.
Well, this decision also seems to be inspired by telecom operators Airtel and Vodafone teaming up with device manufacturers to bring 4G smartphones which are effectively priced below ₹1500 and are way better than JioPhone in terms of specifications.
These smartphones from Airtel (Karbonn A40 Indian and Celkon Smart 4G) and Vodafone (Micromax Bharat 2 Ultra) are all based on Android which lets its users download almost any app they want from the Google Play Store, including WhatsApp, which is immensely popular in India.
The report also states that Jio is in talks with Google to bring the royalty for Android. While smartphones from Airtel and Vodafone run the regular version of Android, the upcoming JioPhone might run Android Go, a lightweight version of Android meant for low-end devices.
"The expertise Google can bring with software is immense… It makes sense for Reliance to wait and go with Android Go. For Google, JioPhone can be an important vehicle to go after the next billion users" said Faisal Kawoosa, Principal Analyst with CyberMedia Research.
For now, the fate of KaiOS-based JioPhone is unclear, however, we are hopeful that Jio will soon complete the deliveries of those 6 Million units that were pre-booked earlier by the customers.