Reliance Jio started price war in India last year after it started offering free 4G data, voice calls and SMS to its users under the Welcome and Happy New Year offer. Thanks to such freebies, the Mukesh Ambani led telecom operator managed to reach 100 Million subscribers last month. Having said that, users will have to start paying for the services post March 31, but, Jio has introduced the Jio Prime Membership service under which its users will be able to enjoy the same benefits by enrolling in the Prime Membership. Well, it seems people are willing to spend money on Jio as this Prime Membership service is now said to have crossed 50 Million subscribers.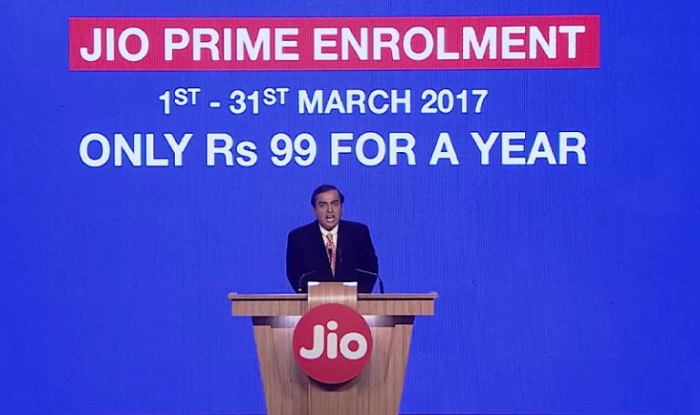 The Jio Prime Membership is an annual membership plan under which users can continue to get the same benefits after March 31 that they got under the Happy New Year offer. Users have to first pay an annual subscription fee of ₹99 to enroll in Prime Membership, and after that, they can choose different plans starting from ₹19 to going all the way up to ₹9999. Out of all these plans, the ₹303 plan is the most popular which offers 1 GB 4G data/day for 28 days along with free voice calls and SMS, similar to what the Jio users are getting for free right now.
Well, according to a latest report, Jio is said to have managed to turn 50% of its free subscribers in to paid Jio Prime Members. That amounts to 50 Million subscribers like we already said. "The Jio Prime membership scheme has received enthusiastic response from Jio customers. We are pleased to note that millions of customers are joining the scheme every day, signifying their interest in the attractive offers." said a company spokesperson.
Well, it seems like Jio users are starting to develop more trust in Jio and are willing to avail its paid services. The fact that the company has 50 Million Prime Membership subscribers is an indicator of that. Having said that, those who haven't yet enrolled in the Prime Membership service would have to hurry up as they can enroll in the Prime Membership until March 31 only. After that, they will be moved to regular postpaid and prepaid plans which come with less benefits as compared to the ones offered to Prime members.
It's also worth noting that there were reports about Jio considering to extend the Prime Membership enrollment deadline due to poor response, however, with the company now said to have more than 50 Million Prime Membership subscribers, the chances of extending the deadline are very less.
By the way, have you enrolled in the Jio Prime Membership yet?
Also Read: