South Korean tech giant Samsung is all set to launch the Galaxy Note9 on August 9, and, the more we inch closer to the launch, the more we hear about this Note8 successor. The Internet has been abuzz with leaks and rumors pertaining to the Galaxy Note9, but now, Samsung too has started building up the hype around this upcoming flagship by sharing a couple of videos teasing different features on the Note9, one of which happens to be improved battery.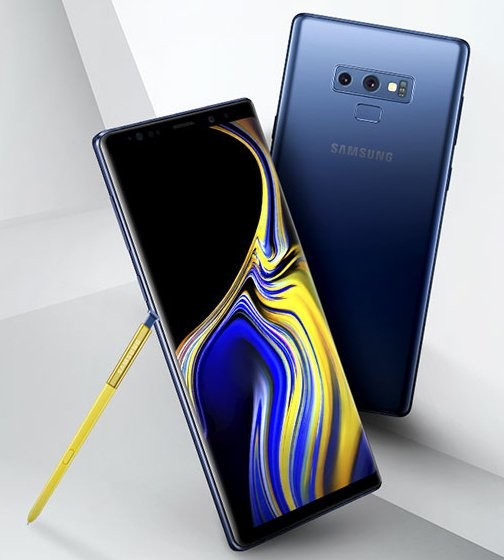 Samsung has shared a video (attached below) teasing improved battery life on the Galaxy Note9. The video shows a person using a phone with 5% battery left performing multiple actions like reducing screen brightness, closing all apps, turning off Wi-Fi and GPS, and, finally reaching out for the power bank and charging cable to charge the phone, only to realize that the power bank is out of charge too, resulting in the phone's battery draining out completely when needed the most. At the end of the video, Samsung shows text that reads "Battery can't keep up? A lot can change in a day." followed by the August 9 date.
https://www.youtube.com/watch?v=Y-37lkw_uaQ
Well, this teaser video doesn't come as a surprise because rumor mills have it that the Galaxy Note9 will come with 4000 mAh battery which is larger than the 3300 mAh battery on the Galaxy Note8. Moreover, it is also said to come with support for fast wireless charging.
That said, in addition to teasing better battery life on the Galaxy Note9, Samsung has also teased better performance and more storage on the Galaxy Note9. Samsung has actually mocked Apple's iPhone by releasing these teaser videos. You can check them out below.
https://www.youtube.com/watch?v=16i8TH6lxmo
https://www.youtube.com/watch?v=qljRd9u1UqE
As far as storage is concerned, the Galaxy Note9 is said to come with up to 512 GB of internal storage, along with an option to expand the storage via microSD card. And, on the performance front, the Galaxy Note9 will be powered by the same chips that power the Galaxy S9 and S9+. Obviously, as always, there will be two different variants – one powered by Snapdragon chip and the other powered by Exynos chip. The former will be available in the US whereas the latter will be available for rest of the world.
Coming back to the battery, we hope Samsung has carried out enough tests to ensure the safety of the batteries that will be used in the Galaxy Note9, because we all know what happened with the Galaxy Note7.