WhatsApp, arguably the most popular instant messenger right now has been achieving new records of late. It recently broke its own record of daily messages handled and now it has reached another milestone. WhatsApp has announced in a blog post that it has hit the 500 million active users landmark.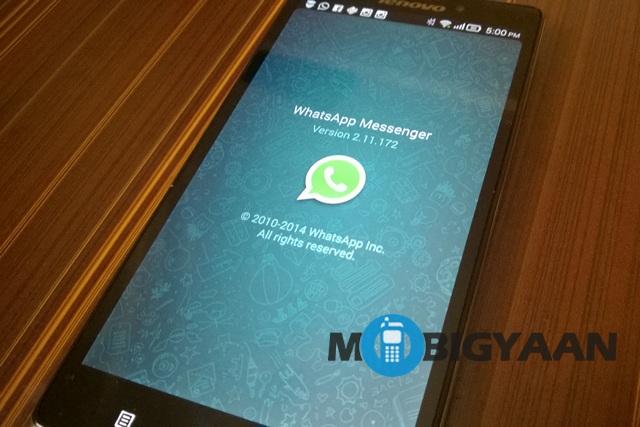 In December last year, WhatsApp had 400 million users and it has taken them four months to get a 100 million more. The new addition of users have apparently come from emerging countries like Brazil, India, Mexico, and Russia. Another number to note here is that WhatsApp handles more than 700 million photos and 100 million videos every single day.
According to WhatsApp CEO Jan Koum, "We could go on, but for now, it's more important that we get back to work – because here at WhatsApp, we're just getting started." 
The company is witnessing some awesome growth right now and Facebook might have done the right thing by acquiring the company recently (even though the $19 billion in total seems too huge). Things have not really been smooth as it might seem. WhatsApp has come under scrutiny for privacy issues and some outages have helped rivals such as Telegram and Line.
Anyways, these issues haven't changed anything as WhatsApp continues to gain unprecedented growth and continues to work on bringing more features. WhatsApp plans to bring the voice calling feature later in the year and recently we came across leaked screenshots, which suggested that the feature might be coming soon.