Earlier this month, at its F8 annual developer conference, Facebook confirmed that WhatsApp would soon get group video calling feature. And, earlier this week, we reported that the group video calling feature was rolling out to select WhatsApp users on both Android and iPhone. Well, while the group video calling feature is yet to be rolled out to everyone, WhatsApp has reportedly rolled out the group audio calling feature for iPhone users.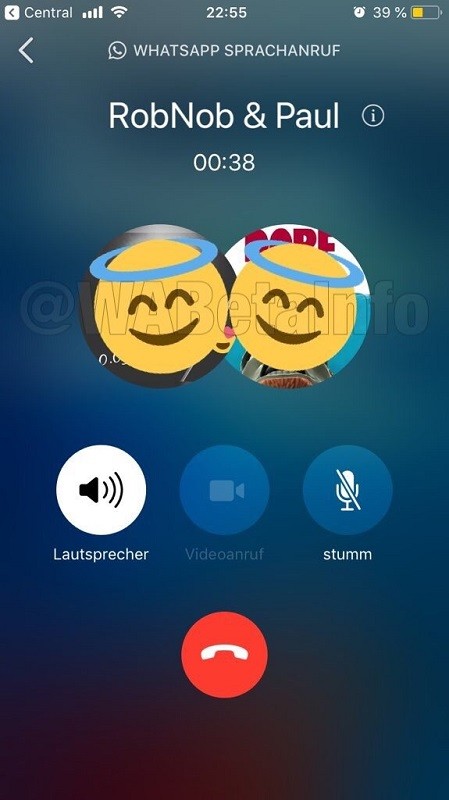 According to WABetaInfo, WhatsApp has rolled out group audio calling feature for iPhone users. It has been rolled out for to those iPhone users who are on version 2.18.60 which also brings in the 'Request Account Info' feature that lets users download their information like WhatsApp contacts, profile photo, group names, and more.
Having said that, the group audio calling is available only for select iPhone users right now, which means the feature is activated remotely for the users, or, WhatsApp is testing the feature on a small number of users before commencing wider roll-out.
Group audio calling on WhatsApp was first spotted last year in October. While the group video calling on WhatsApp is said to be limited to a maximum of four participants, there's no word on the maximum number of people that are allowed to participate in group audio calls.
Anyways though, we don't think it will take any longer for WhatsApp now to roll-out both group video calls and group audio calls to all its users. We expect both these features to roll-out in the coming months. Oh, and yes, going by the screenshot (check image above) shared by WABetaInfo, it looks like users will be able to switch between group audio calls and group video calls easily, just like they can switch between one-on-one audio and video calls easily without disconnecting the ongoing call.