Facebook-owned popular instant messaging app WhatsApp has been making quite a lot of headlines in India lately, and not for good reasons. WhatsApp has come under fire from the Indian government due to the abuse of its platform for spreading of fake news and false information that has given rise to incidents of mob lynching which has led to the deaths of over two dozen innocent people in India. But now, the company has again found itself in hot waters as it has been directed by Indian government to setup office in India before the official launch of its payments service – WhatsApp Payments.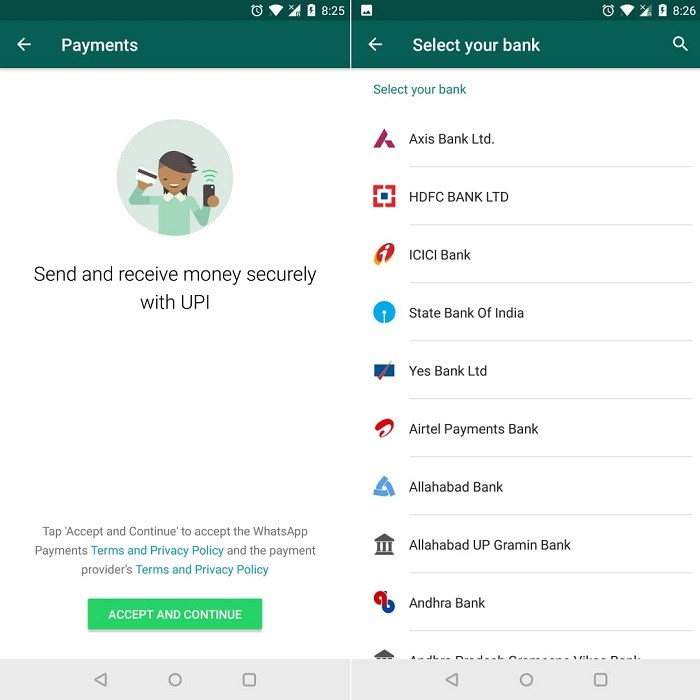 According to a report by ET, the Ministry of Electronics and Information Technology (MeitY) of India has asked WhatsApp to setup an office in India if it wants to launch its payments service WhatsApp Payments in the country. Furthermore, the ministry has also asked WhatsApp to recruit a local team in India that can be held accountable in case of any dispute on payments.
WhatsApp Payments has been in beta phase in India since early February this year and is about to reach the number of one million users who have been beta testing it in the country. With its payments service, WhatsApp wants to take on the likes of Google Tez and Paytm, and, with an already available base of 220 Million users in the country, getting a lead over other players in the payments industry would become easier for WhatsApp.
In addition to MeitY's condition, even the Reserve Bank of India (RBI) has a strict guideline of having a physical presence in India – either through a branch, or through a fully-owned subsidiary – if one wants to get into the payments sector in India. The government will sought RBI's views before allowing the launch of WhatsApp Payments in India.
While WhatsApp hasn't shared any information regarding setting up its office in India, it has confirmed that it's hiring for two leadership positions in the country – India Head and Head of Policy – that would help build a local team in the country and run India operations.
Also Read: WhatsApp will offer 24-hour customer support for its Payments service in India
With that being said, the absence of an office or a local team is not the only hurdle WhatsApp's payments service is facing in India, as MeitY has earlier expressed its concern over other issues like the service not following two-factor authentication among other things.
Even though WhatsApp Payments isn't officially launched in India, we have been using it to send and receive money. You can click here to see how to use WhatsApp Payments to send and receive money.