WhatsApp – world's most popular instant messaging app – that was acquired by social media giant Facebook back in 2014 for a whopping $19 Billion, has remained free for its users since the past few years. Of course, in the initial years, WhatsApp did charge a yearly fee to it users, but it later waived off those charges. While WhatsApp isn't going to go back to its subscription model again, if a recent report is to be believed, it is going to start showing ads inside the app.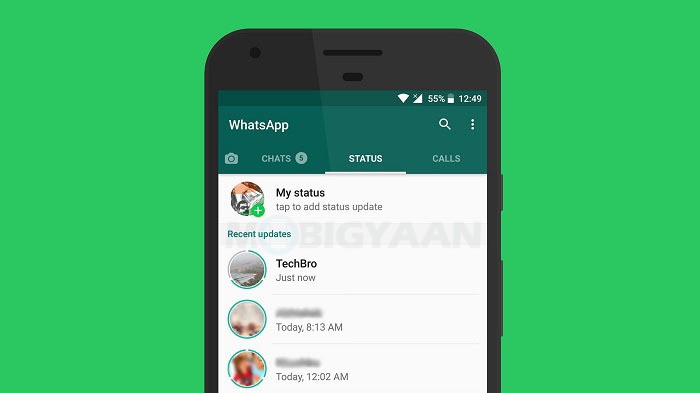 According to a report by The Wall Street Journal, WhatsApp will start showing ads inside its app from next year. The ads will be displayed inside Status which is a clone of Snapchat Stories and was rolled out back in February last year.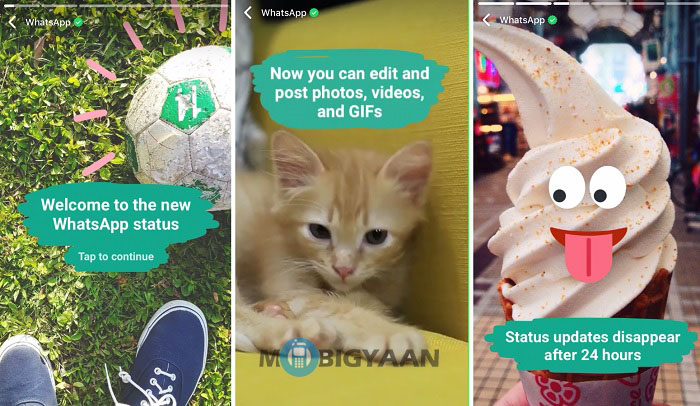 For those who have been living under a rock, WhatsApp's new Status feature allows the users to share photos, videos, GIFs and even texts with their friends that disappear automatically after 24 hours. WhatsApp-parent Facebook has rolled out similar feature on Facebook's app, desktop site as well as Instagram where it has become highly popular and is used by more users than the total number of users who use Snapchat.
The decision to show ads inside WhatsApp clearly indicates that Facebook wants WhatsApp to start generating revenue – which is one way of justifying its acquisition. The ads that will be displayed in WhatsApp will be powered by Facebook's advertising platform, and, according to WhatsApp COO Matt Idema, these types of advertisements would help familiarize users with business on WhatsApp.
WhatsApp is used by 1.5 Billion people, and, its Status feature is used by 450 Million people, so it only makes sense for Facebook to start leveraging the user base to get some cash flowing in.
In addition to showing ads in Status, WhatsApp will also start charging businesses for messaging users. The rates would differ though based on the country.
Last year, WhatsApp Co-Founder Brian Acton left the company, and, back in April this year, WhatsApp CEO and Founder Jan Koum too announced his exit. The reason behind both Acton and Koum leaving WhatsApp is believed to be Facebook wanting to monetize WhatsApp in different ways, in addition to data sharing and privacy concerns.
Facebook-owned Instagram already shows ads in Stories, so if you use both Instagram and WhatsApp, it shouldn't make much of a difference to you. However, we would personally prefer going back to paying $1/year for using WhatsApp, instead of seeing ads. What about you?