The Xiaomi Redmi Note 4, which was launched in India in January, and sold through flash sales initially, will be available for pre-orders today in India.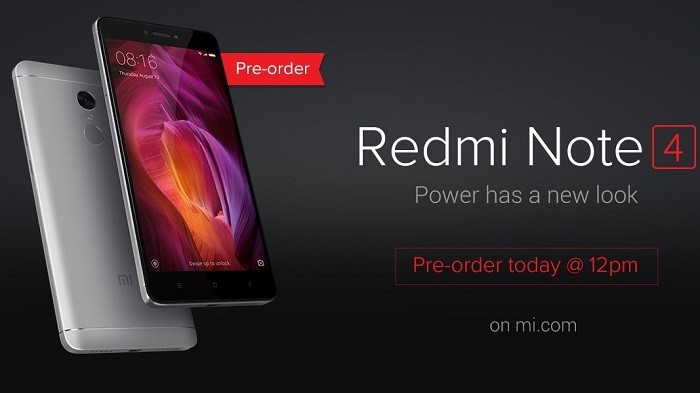 Xiaomi's Redmi Note 4 has seen a huge demand in India just like its predecessor, the Redmi Note 3. The company even sold 1 Million units of Redmi Note 4 in 45 days in India which speaks of the volume of its demand in the country. The Redmi Note 4 was sold through flash sales in the country, however, the company will now start taking pre-orders for the device in India from today at 12 pm on Mi.com.
"Over the past few years, we have been listening closely to your feedback, pushing ourselves to bring innovation to as many people as possible. Specifically, we want to make sure that you, our most loyal fans, can easily buy your favourite Mi products. Today we are proud to present a brand-new pre-order system on Mi.com." said Xiaomi.
It's a known thing that Xiaomi smartphones are sold within minutes during the flash sales, because of which, many people are left disappointed as they couldn't buy one for themselves. This also applies to the Redmi Note 4. To tackle this issue, Xiaomi has started selling Redmi Note 4 through offline stores in many cities. However, the company will start taking pre-orders as well for the Redmi Note 4 from today at 12 pm.
Xiaomi says that the pre-ordered Redmi Note 4 units will be shipped within 5 days to the customers. Also, Xiaomi is accepting the payments online only. There's no option for Cash-On-Delivery (COD).
If you are interested in buying the Redmi Note 4, you can check out our full review of Redmi Note 4 here.