If you are someone who follows the smartphone industry closely, in particular, the Chinese market, then you must be aware that OnePlus smartphones do look similar to OPPO smartphones. After all, both these (and Vivo) companies are owned by BBK Electronics. The OnePlus 5 looked like the OPPO R11 and the OnePlus 5T looked like the OPPO R11s. Well, if the alleged OnePlus 6T retail box that has leaked online is anything to go by, then this upcoming OnePlus smartphone will look like the OPPO R17 or R17 Pro.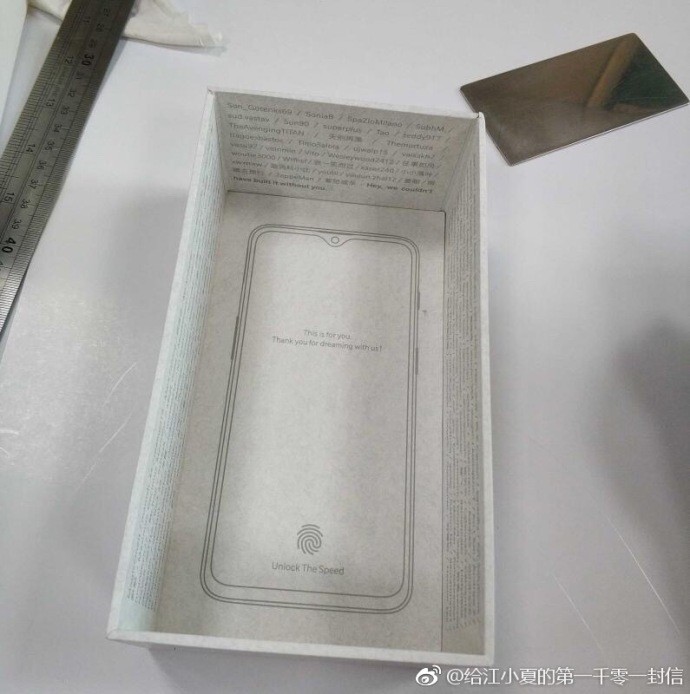 Someone posted images of the retail box of the OnePlus 6T on Chinese social network Weibo which reveal some details about the smartphone. The top of the retail box has a big '6' which makes it look similar to the retail box of the OnePlus 6. And, the left side of the box has 'OnePlus 6T' written on it, whereas, the right side of the box has "Unlock The Speed" written.
On the inside of the lid of the box, you can see some names written on the sides which are probably the names of most loyal members of OnePlus community. The lid also has a silhouette of the OnePlus 6T which reveals its design. This silhouette shows the phone with a waterdrop notch that we have seen on recently launched OPPO smartphones like the R17 and R17 Pro. Furthermore, it also hints at an in-display fingerprint scanner on the OnePlus 6T. In fact, the OnePlus 6T actually looks like the OPPO R17 (and the R17 Pro) from the front, and, we are pretty sure the back of the 6T will also look the same as the R17 if past OnePlus flagships are anything to go by.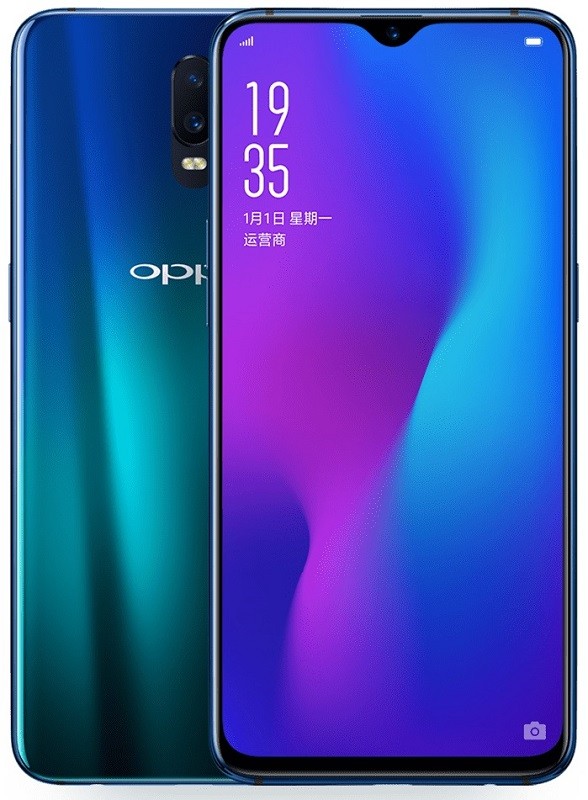 The OPPO R17 and R17 Pro have a similar design, but, they differ from each other in terms of hardware. The R17 comes with Snapdragon 670 SoC and 8 GB RAM, whereas, the R17 Pro comes with Snapdragon 710 SoC while retaining the RAM count of the R17. Furthermore, while the R17 comes with dual rear cameras, the R17 Pro comes with triple rear cameras. The third camera is a TOF 3D camera that can be used for depth sensing, AR and stuff.
Both the R17 and R17 Pro also differ in terms of battery capacity and screen resolution, but, they do come with in-display fingerprint scanner.
We can expect the OnePlus 6T to come with a similar hardware and design, with the only difference being that it will be powered by Snapdragon 845 instead of 670 or 710.
The OnePlus 6T is said to launch in October with a starting price of $550. If OnePlus is indeed launching the 6T in October, then we can expect to hear more about this smartphone in the coming days.