Taiwanese technology brand ASUS is all set to launch the ZenFone Max Pro M2 next month on December 11. The ZenFone Max Pro M2 will succeed the ZenFone Max Pro M1 that was launched in India back in April this year. We recently came across a leaked render of the ZenFone Max Pro M2 which us showed what this smartphone might look like. But now, we are treated to an official render of this upcoming smartphone by ASUS itself.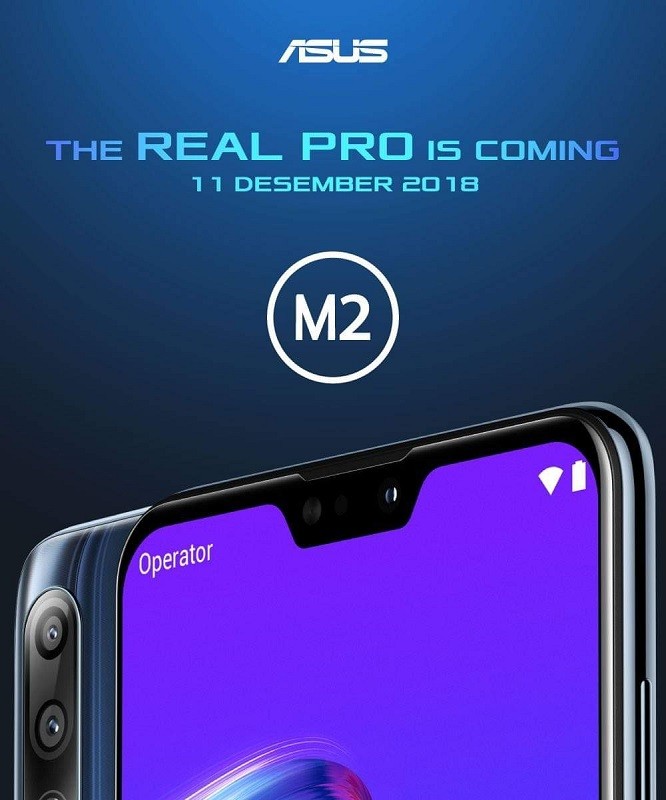 ASUS Indonesia has shared a render (pictured above) of the ZenFone Max Pro M2 on Twitter which reveals some of the design details of this upcoming smartphone. As you can see, the smartphone comes with a notch that houses the selfie camera as well as the usual slew of sensors. You can also see that the earpiece is located above the camera, on the top bezel.
Round the back, you can see triple cameras, although the third one isn't clearly visible. These triple cameras are placed in the top-left corner and stacked vertically. Furthermore, the back of the smartphone also has a glossy back, although it's currently unclear whether the ZenFone Max Pro M2 comes with a glass back, or is just a plastic back with a glossy, shiny finish.
The render shared by ASUS also has "Real Pro" written on it. Well, it looks like ASUS is going to compete with the likes of Xiaomi Redmi Note 6 Pro and Realme 2 Pro with the ZenFone Max Pro M2. In fact, even the caption for the render shared by ASUS reads "Many come with the "Pro" name label, but is it really Pro? How does the battery last? The screen is strong? Then the camera is tired? And how is the processor performing? Wait for the presence 11.12.2018!"
ASUS hasn't shared any details about the specifications of the ZenFone Max Pro M2, but, if the leaked specs are to be believed, then this smartphone will come with 6-inch Full-HD+ display, Snapdragon 660 SoC, 4 GB RAM, 64/128 GB internal storage, and triple camera setup which is now confirmed. This triple camera setup is said to include one 13 MP snapper which will be the primary camera.
We expect to know more about the ZenFone Max Pro M2 as we inch closer to its launch.