Back in March last year, social media giant Facebook introduced Stories on its main app, and a couple of months later, brought in on desktop as well. However, currently, users can only create and upload Stories on Facebook from their smartphone, while only being able to view it on desktop. But, in a bid to attract more users, Facebook might soon allow creating and uploading Stories from desktop as well.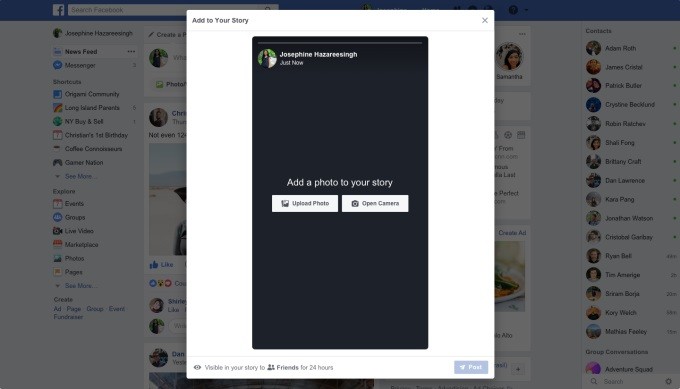 According to a latest report, Facebook has started testing a way to allow its users to create and upload Stories from desktop. Like we already said, users can currently only view Stories on desktop and cannot create one. The Stories that are uploaded from smartphone are displayed on the right side in the sidebar on desktop.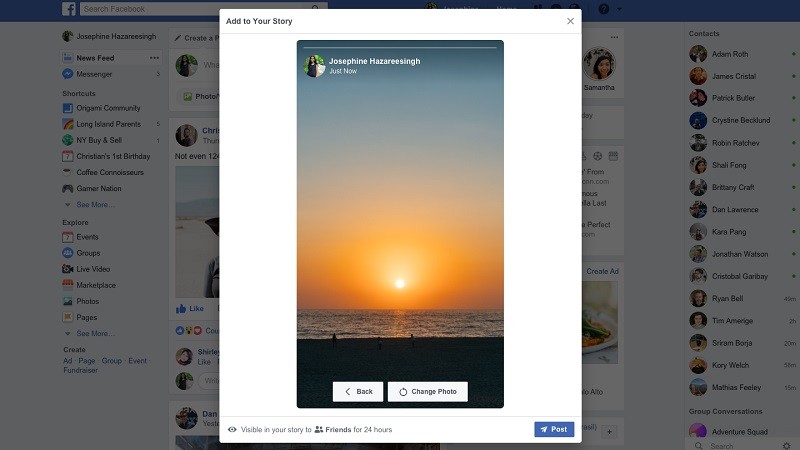 "We are always working to ensure people can easily navigate and enjoy Facebook, regardless of how they connect. We are testing the option to create and share Stories from Facebook on desktop and are also testing moving the Stories tray from the top right corner to above News Feed, just like on mobile." said Facebook.
Well, apart from allowing users to create and upload Stories on desktop, Facebook is also testing changing the current placement of Stories on the desktop and move it above the News Feed so that it's more clearly visible which in turn might encourage more users to use this feature.
Also Read: How to save WhatsApp Status photos and videos on your smartphone [Android Guide]
Facebook has been hell-bent on making more and more people use Stories. The company back in October last year allowed cross-posting of Instagram Stories on Facebook, and then in November, it also enabled cross-posting between Messenger Day and Facebook Stories by merging them together.
Also Read: How to upload Instagram Story from mobile browser [Android Guide]
Having said that, for now, only a small number of users will be able to create and upload Facebook Stories from desktop, but if everything goes well, this feature will be rolled out to all the users.