Google's ongoing I/O 2018 annual developer conference saw announcements related to Android P, Gmail, Google News, Google Maps, and, Google Photos. However, amongst all these, Google didn't leave behind the Google Assistant that was announced two years ago at its I/O conference. Google has announced many new features for Google Assistant as well. Let's take a look at each one of them.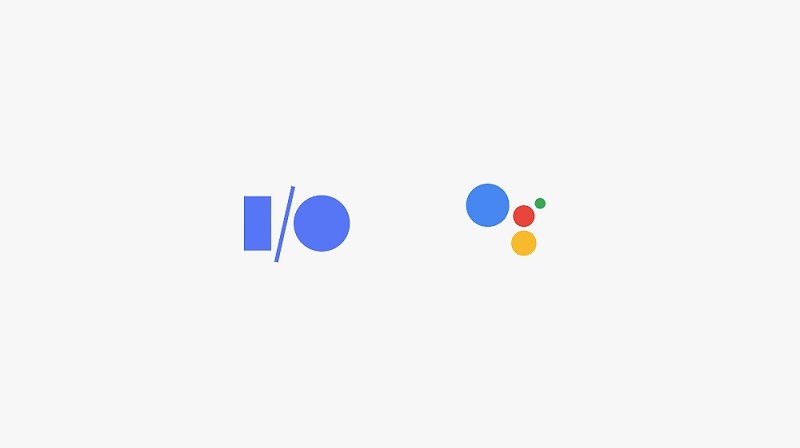 Assistant gets new voices
Listening to Google Assistant in same voices can be boring at times. Hence, Google now lets you choose from six different voices for Google Assistant. And, if that's not enough, you will be able to hear Google Assistant in the voice of American singer, songwriter and actor John Legend later this year.
That said, thanks to AI and WaveNet technology from DeepMind, these voices will also be more natural sounding, and won't sound like a robot.
No more repetitive use of "Hey Google" to continue conversation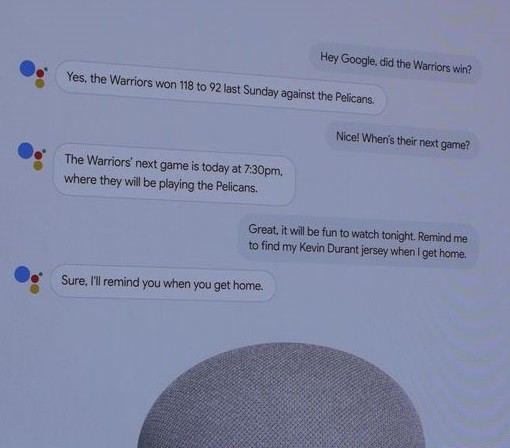 If you use Google Assistant regularly, we don't need to tell you how annoying it is to keep on saying the hotword "Hey Google" or "Ok Google" repetitively to continue a conversation with the Assistant. Hence, Google has introduced a new feature called 'Continued Conversation' that eliminates the need of having to say the hotword while following up a query. Google says this feature will be rolled out in the coming weeks.
Multiple Actions
To make the conversations more "natural" with Google Assistant, Google has also introduced the 'Multiple Actions' feature. With this feature, Assistant will be able to understand complex queries like "What's the weather like in New York and in Austin?" more easily.
Pretty Please
Google has introduced this feature on Google Assistant so that kids can learn to be more kind and polite when asking for something to the Google Assistant.
Custom Routines
Google announced Routines for Google Assistant last year that allowed users to perform multiple actions with just a single command. Now, Google is rolling out Custom Routines that allows the users to create their own Routines that can perform multiple actions they want by saying a phrase that they like.
For example, you can create a Custom Routine and say "Hey Google, dinner's ready" to make the Assistant turn off the TV and broadcast "dinner time!" to everyone in the house. That's cool. Isn't it?
Later this summer, Google will also let you schedule Routines for a specific day or time using the Google Assistant or the Google Clock app for Android.
New visual experience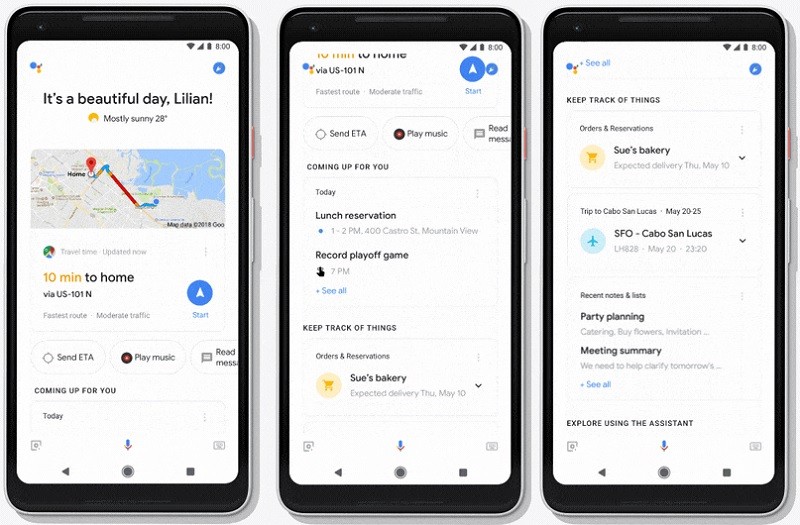 The Google Assistant on phone gets a new look. It will now give you a quick overview of your day along with suggestions that will be based on the time, day and your interactions with Google Assistant. This new design will be available on the Google Assistant app later this year.
Integration with Notes and Lists services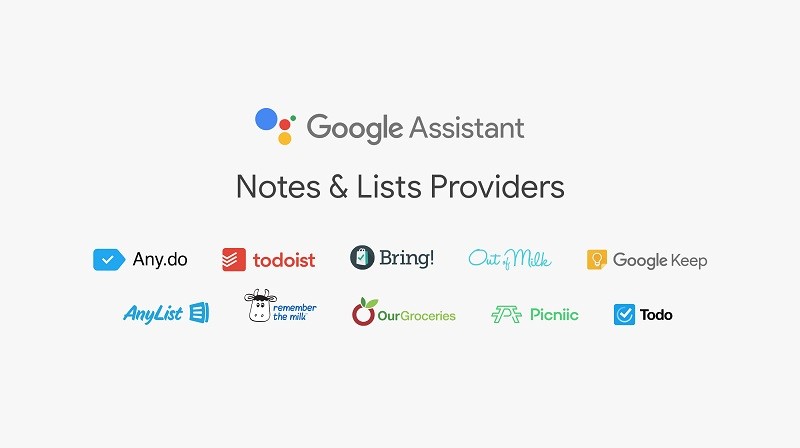 Google has also announced integration of Google Assistant with popular note taking and lists services like Any.do, Todoist, Google Keep, and more. However, there's no word on how exactly will Google Assistant work with these services.
Assistant coming to Google Maps
Later this summer, Google Assistant will be coming to Google Maps. With Assistant, users will be able to send text messages or play music by giving voice commands. Users can also ask Assistant to read them text messages so they can concentrate more on driving and less on phone's screen.
Assistant will make phone calls for you to make restaurant reservations
The Google Assistant will soon be able to make phone calls on your behalf to businesses to reserve a table at a restaurant or schedule an appointment at a hair salon. All you will have to do is provide the date and time to the Google Assistant. Google will start testing this feature this summer.
Well, apart from doing all this, Google Assistant will also be able to order food for you from Starbucks, Doordash, Applebee's, Dunkin' Donuts and Domino's.
Many of the aforementioned features are already rolling out to Google Assistant app on Android and iOS, but some of them will be available later this year. As far as the Google Home smart speakers are concerned, they will be updated with these features when they are available.
So, which one of these features is your favorite?