Last year in October, Instagram rolled out a feature which allowed its users to share Instagram Stories directly on Facebook. Well, that didn't come as a surprise as almost no one uses Facebook Stories which was introduced in March 2017. And, by allowing users to share Instagram Stories directly on Facebook, the company thought Facebook Stories would attract more users. Well now, after letting users share Stories directly on Facebook, Instagram is testing a way to allow its users to share Stories directly on WhatsApp.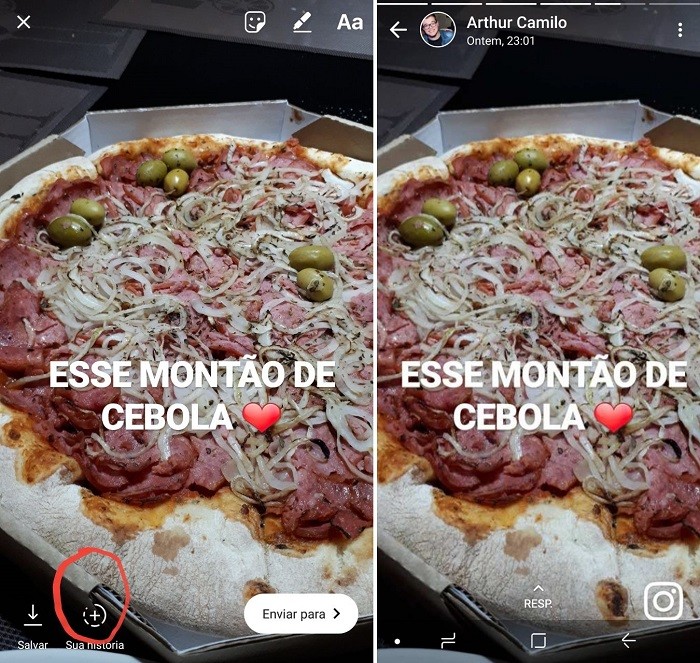 According to a Brazilian blog, Instagram is testing a way through which its users can directly post their Stories on WhatsApp. This blog reports that once a user has posted a story on Instagram, he will see a button at the bottom which would let users directly post that same Instagram Story on WhatsApp as WhatsApp Status. Once that Instagram Story is posted on WhatsApp, it will appear with Instagram logo at the bottom right which indicates that it's being cross-posted from Instagram (refer image attached above).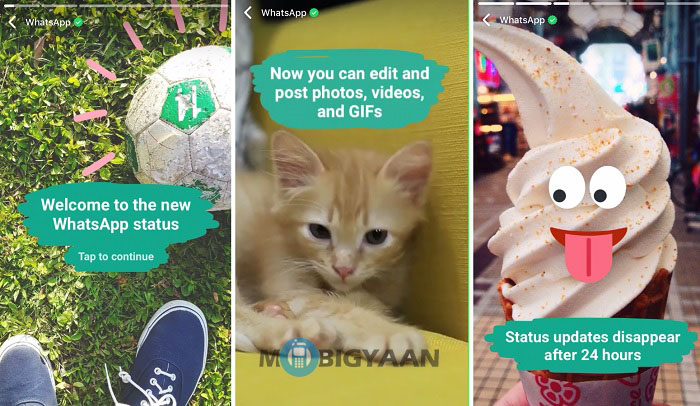 Well, for those unaware, Instagram Stories, WhatsApp Status and Facebook Stories are all clones of Snapchat Stories. With the Stories feature, users can share photos and videos with their friends that disappear automatically after 24 hours.
Instagram in a statement to TechCrunch has confirmed that they are testing this feature which would allow their users to share Instagram Stories directly on WhatsApp as WhatsApp Status. The company also said that it is "always testing ways to improve the experience on Instagram and make it easier to share any moment with the people who matter to you".
Also Read: How to save WhatsApp Status photos and videos on your smartphone [Android Guide]
Well, Instagram is currently testing this feature with a small number of users, and, there's no word on when it will be rolled out to all the users around the world. However, once they do, it will be useful to those who have a habit of sharing their Instagram Story on Facebook Stories and WhatsApp Status. After all, they won't have to go through the hassles of downloading their Instagram Story on their smartphone and re-upload it on WhatsApp Status.
Also Read: How to upload Instagram Story from mobile browser [Android Guide]
Having said that, we also wouldn't be surprised if Facebook comes with a way which would allow the users of Facebook, Instagram and WhatsApp to cross-post their Stories on these platforms. That would be really cool. But, what would be more cool is that these Stories not appearing again in other apps (say in Facebook Story and Instagram Story) once they have been viewed in any one app (say in WhatsApp Status).
So, what do you think? Would you like to have a feature on Instagram which would let you post Instagram Stories directly on WhatsApp as a WhatsApp Status?