Mukesh Ambani led Reliance Jio launched the JioPhone back in July this year. The JioPhone is a feature phone which comes with support for 4G VoLTE and is priced 'effectively free'. More than 6 Million units of JioPhone were booked in a day, the delivery of which began in late September. Reliance Jio has set a target of sales of 200 Million units of JioPhone by the end of 2018, however, that target looks a bit difficult as Jio has reportedly ran into supply issues of the JioPhone.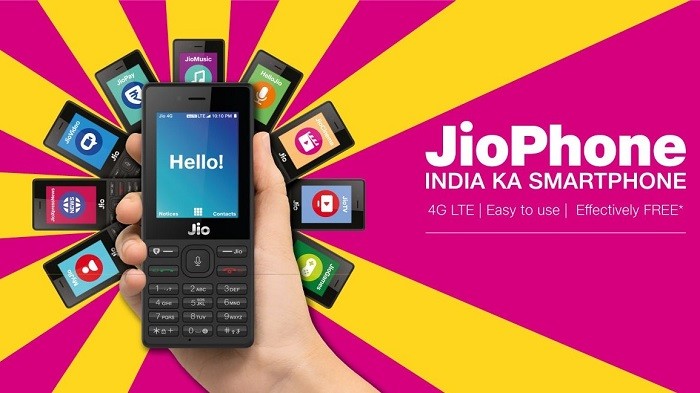 According to a latest report, Reliance Jio is facing supply issues in China at a facility where the first batch of 6 Million JioPhone units were produced. As a result, Reliance Jio has moved the production of JioPhone in India to meet production demands, and, has also teamed up with a vendor in Chennai to manufacture the JioPhone.
"The manufacturing capacity in China is 300,000-400,000 devices per day maximum. The fulfilment team responsible to get the devices manufactured has not been able to deliver. The target to achieve sales of 200 million phones by December 2018 seems unlikely." said a person with knowledge of the matter.
Well, while the first batch of JioPhone was produced in China, Mukesh Ambani back in July had said that the JioPhone production would start in India in the last quarter of this year.
Reliance Jio first took the Indian telecom sector by storm with its 'predatory pricing' of tariff plans. And then, the telco continued its onslaught with the announcement of JioPhone. However, other telecom operators are slowly catching up with Jio by announcing tariff plans that are priced a bit higher than that of Jio, and, by introducing 4G smartphones that are affordable.
Telecom operator Vodafone teamed up with Indian smartphone manufacturer Micromax back in October this year to announce 4G smartphone that was effectively priced at ₹999. Airtel too has teamed up with three manufacturers – Karbonn, Celkon and Intex – to launch a total of seven affordable 4G smartphones to counter JioPhone.
Well, it's worth noting that JioPhone is a feature phone that runs KaiOS – a forked version of Firefox OS – and hence, it has restrictions like not having access to all the apps on the Play Store – especially WhatsApp. However, the 4G smartphones announced by Airtel and Vodafone are all Android smartphones that let users access almost all the apps from the Play Store – including WhatsApp – which is immensely popular in India. Besides, they also have specifications that are way better than the JioPhone. As a result, Jio is reportedly planning to launch an Android-based JioPhone as well.
It now remains to be seen whether Jio sticks around with its target of achieving 200 Million sales of JioPhone, or, whether it announces Android-based JioPhone soon to counter other telecom operators.