Reliance Jio announced the launch of its True 5G services in Assam. The announcement was made by the Honourable Chief Minister of Assam, Dr. Himanta Biswa Sarma at an event held in Guwahati. In addition to that, Jio also launched its 5G-powered Wi-Fi services at Maa Kamakhya Temple complex.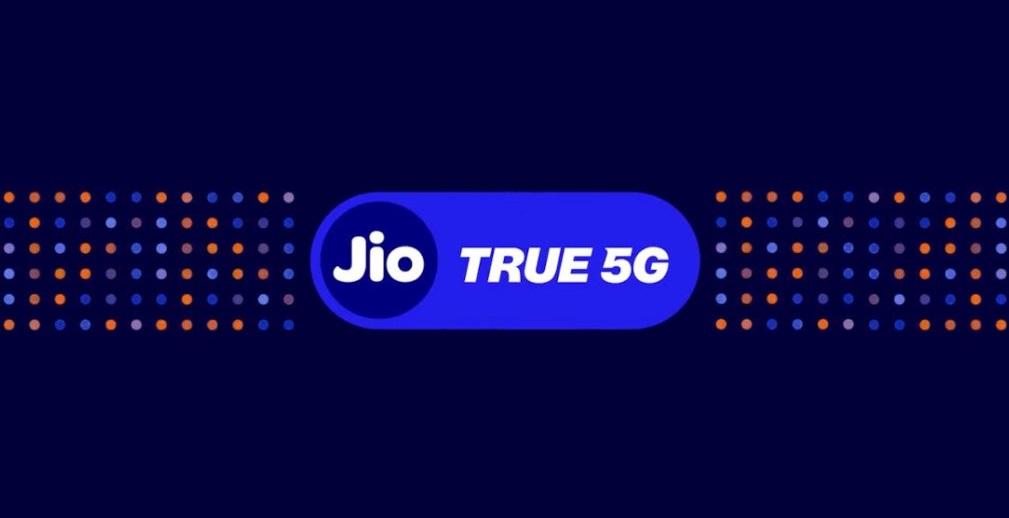 Jio recently announced 5G services in four cities – Gwalior, Jabalpur, Ludhiana, and Siliguri and now expanded to Assam. The Jio True 5G which is already live in 72 cities all over India is now increased to 93 cities and is rolling out 5G at a rapid pace.
Jio said that it is additionally investing over ₹2,500 crores to deploy the 5G network in Assam aside from its existing investment of ₹9,500 crores. Jio True 5G services will be made available in every town and taluka of Assam by December 2023, the company says.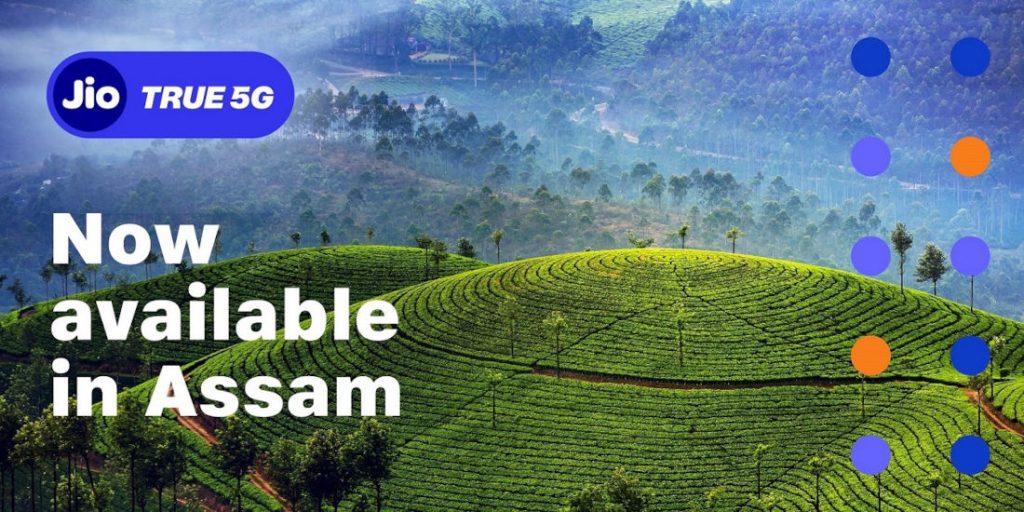 Starting from today i.e. 10th January 2023, Jio users in Guwahati and 7 additional cities across 4 states of Karnataka (Hubli-Dharwad, Mangalore, Belgaum), Kerala (Chertala), Telangana (Warangal, Karimnagar), and Maharashtra (Solapur) will be invited to the Jio Welcome Offer under which users will get unlimited 5G Data at up to 1 Gbps+ speeds at no additional cost and experience Jio True 5G, starting today.
Speaking at the event, the Honourable Chief Minister of Assam, Dr. Himanta Biswa Sarma, said, "I am happy to launch Jio's True 5G service in Guwahati. I believe True 5G has the power to democratize the healthcare infrastructure across the varied geography of Assam. The health solution demonstrated today, i.e., 'Clinic in a bag' can aid grassroot-level healthcare workers and Asha workers. It has a simple design and can wirelessly connect to a suite of medical devices over 5G. Healthcare workers with the help of specialist Doctors can diagnose and treat patients in even the most remote locations of Assam.
My government is fully committed to aiding the speedy roll-out of 5G services in Assam. By implementing 5G-based healthcare solutions, we can fulfil our Honourable Prime Minister Sh. Narendra Modi Ji's vision of Ayushman Bharat Digital Mission by building a Digital Health Ecosystem in the State of Assam."
Commenting on the occasion, Jio Spokesperson said, "With the blessings of Maa Kamakhya, Jio is launching True 5G services in Assam today. Jio will offer free True 5G-powered Wi-Fi inside the temple premises to all the devotees visiting Kamakhya temple.
Today, we demonstrated how Jio True 5G technology will benefit the people of Assam and North-East in the field of advanced healthcare with its reliable wireless network. There are many such benefits across agriculture, education, e-governance, IT, SME, automation, Artificial Intelligence, gaming, and many more.
Jio engineers are working round the clock to deliver True-5G benefits to every Indian so that the transformational power and the exponential benefits of this technology can be experienced by every citizen of our great country.
We are grateful to the Assam Government for extending their support in digitizing Assam."
Last month, Jio announced its 5G services in Gujarat, the first state in India to receive 5G coverage to 100% district headquarters, and expanded to 11 more cities a couple of days back which was the company's largest multi-state 5G roll-out. The cities include – Aurangabad, Chandigarh, Derabassi, Kharar, Lucknow, Mysuru, Mohali, Nashik, Panchkula, Trivandrum, and Zirakpur. After Indore and Bhopal, four more cities are added to its 5G coverage – Gwalior, Jabalpur, Ludhiana, and Siliguri. Jio 5G is already available in Andhra Pradesh, Bengaluru, Chennai, Delhi-NCR region, Delhi, Gujarat, Hyderabad, Mumbai, Kolkata, Kerala, Pune, Varanasi, and all over Gujarat.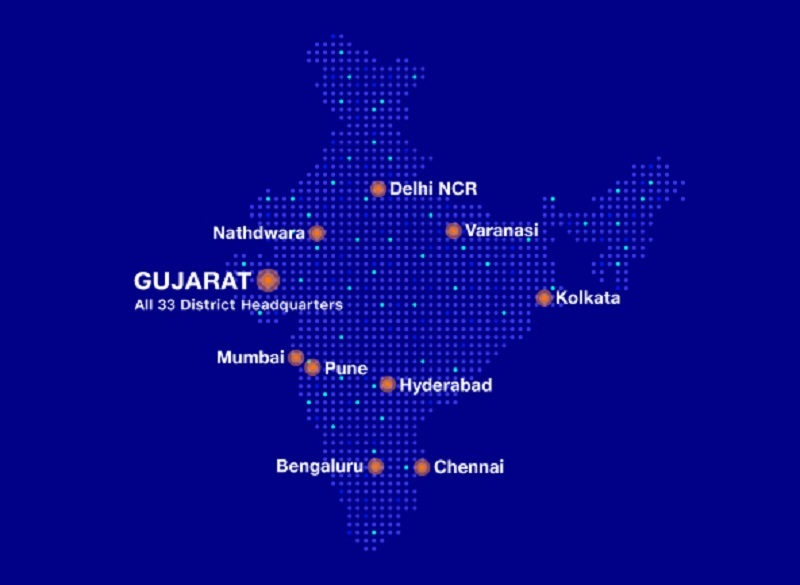 Reliance Jio announced the launch of its True 5G service for the first time in India on the occasion of Dussehra alongside the Jio 5G Welcome Offer under which users will get unlimited 5G data with up to 1 Gb/s speed. Jio's 5G network will be present across all primary areas and localities including most residential areas, hospitals, schools, colleges, and universities, as well as, Government buildings, high streets, malls & markets, high footfall areas such as tourist spots, and hotels, tech-parks, roads, highways, and Metros.
Check if your smartphone supports Jio 5G