After launching its 5G services in Agra, Meerut, Gorakhpur, Kanpur, and Prayagraj, Airtel rolls out its Airtel 5G Plus in 3 more cities in Rajasthan – Jaipur, Udaipur, and Kota. The company has already expanded its 5G Plus services in Bhubaneswar, Cuttack, Rourkela, Hissar, Rohtak, Indore, Jammu, Srinagar, Ahmedabad, Gandhinagar, Imphal, Shimla, and more cities and at numerous locations in India after its first 5G announcement.
In addition to that, the company has also deployed 5G services at the Jaipur Literature Festival (JLF) venue that will witness participation from the world's greatest writers, thinkers, humanitarians, politicians, business leaders, and entertainers.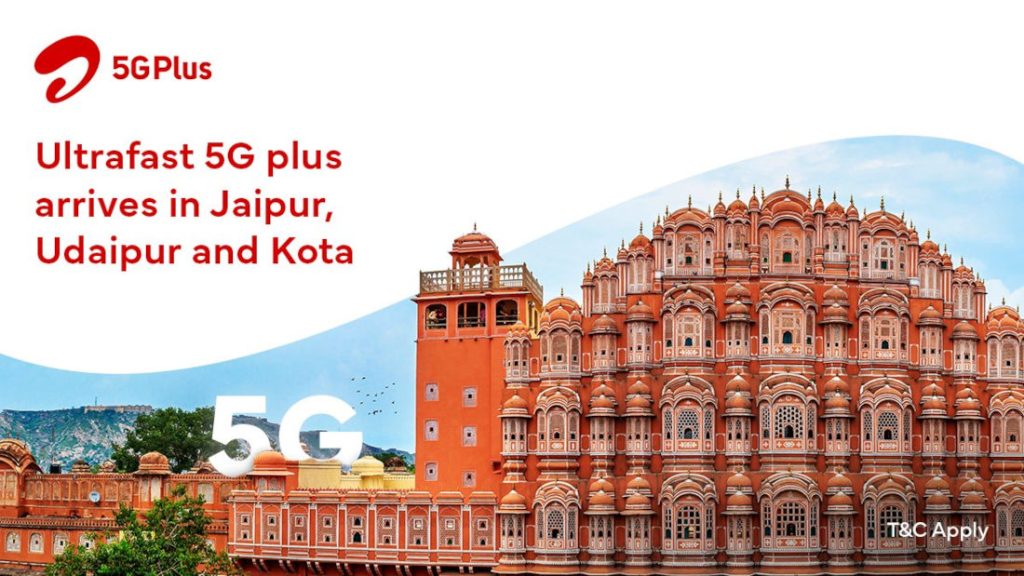 Airtel 5G Plus service is currently operational in the following areas in these cities.
Areas covered in Jaipur
Airtel 5G Plus is currently operational at C-Scheme, Civil Lines, Bani Park, Vaishali Nagar, Mansarover, Jawahar Nagar, Old city (Walled City), Jothwara, Murlipura, Nirman Nagar and Pratap Nagar.
Areas covered in Udaipur
Airtel 5G Plus is currently operational at Old City area, Fatehsagar Lake, Hiran Magri, Goverdhan Vilas, Madri Ind. Area, Sukher, Badgaon, Bedla and Transport Nagar.
Areas covered in Kota
Airtel 5G Plus is currently operational at Chawani area, Gumanpura, Nayapura, Talwandi, Mahaveer Nagar, Dadabadi and Vigyan Nagar.
Commenting on the launch, Marut Dilawari CEO, Bharti Airtel, Rajasthan said, "I am absolutely thrilled to announce the launch of Airtel 5G Plus in Jaipur, Udaipur and Kota. The fact that we have powered the venue hosting the Jaipur Literature Festival makes this launch special. The 5-day festival will witness participation of the who's who of the literary world along with thousands of attendees, and we are geared up to give them a seamless connectivity allowing them to access superfast high definition video streaming, instant uploading of photos and videos and more.
Customers across Jaipur, Udaipur and Kota can now experience ultrafast network and enjoy speeds up to 20–30 times faster than the current 4G speeds. We are in the process of lighting up the entire state which will allow customers to enjoy superfast access to High-definition video streaming, gaming, multiple chatting, instant uploading of photos and more."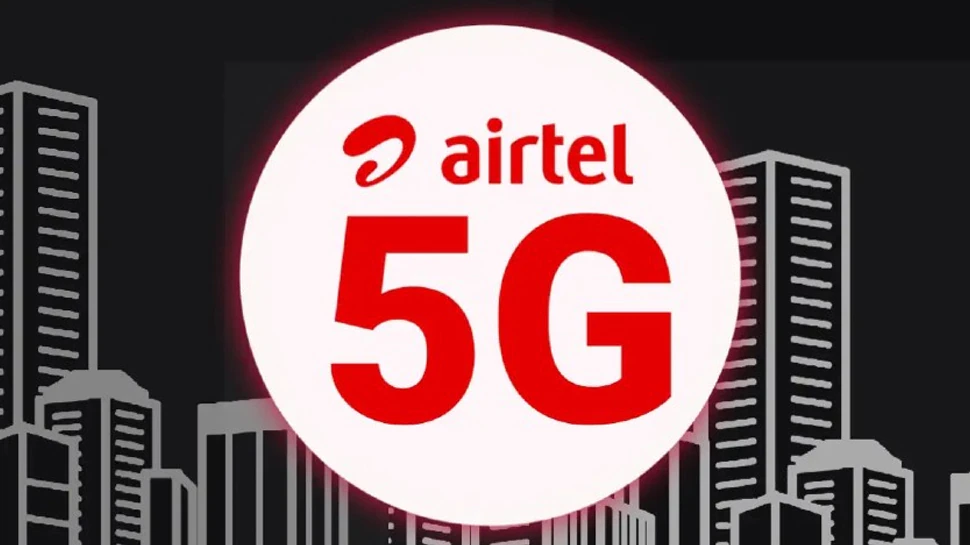 Airtel said it will augment its network making its services available across the city in due course of time. Airtel has rolled out its 5G services in multiple cities including Delhi, Mumbai, Bengaluru, Chennai, Hyderabad, Nagpur, Siliguri, Varanasi, Panipat, Gurugram, Guwahati, Patna, and Lucknow, and various Airport locations, Universities, Temples, and a few others in the Q4 2022.
Airtel has already confirmed that it will cover its 5G services in all of urban India in 2023 and then across the country by March 2024. Since the existing Airtel 4G SIM is 5G enabled, no SIM change is required to enjoy 5G services.