We all love the AMOLED displays that Samsung has been using in their high end Galaxy smartphones right from the start of their Galaxy S line and there have always been reports of Samsung maybe ditching AMOLEDS in favour of LCD displays for its high end smartphones and once again here's a rumor suggesting that Samsung might be planning to use PLS LCD displays in the upcoming Galaxy S5 ditching AMOLED.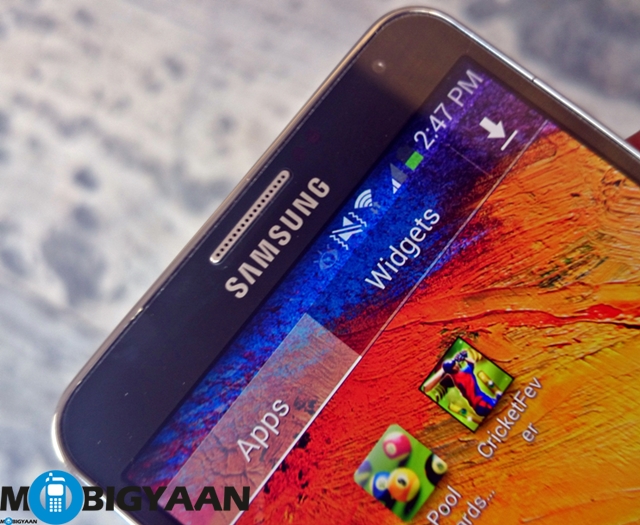 The reason Samsung might be thinking of doing so is to reduce costs as they already use PLS LCD displays in a lot of their other products such as the Galaxy Note 10.1 Tablet. The reports says if Samsung uses PLS LCD displays, they will save 20 percent of the production cost.
Samsung Galaxy S5 is not far away as we are on the verge of 2014 and earlier reports have suggested that it might be released earlier than usual to counter disappointing Galaxy S4 sales. Other rumors of the Galaxy S5 say that it'll feature a 5.3-inch display of 2K resolution, a new Exynos processor with 64-bit capability and a 20 MP camera unit. There's also reports suggesting that Samsung will finally ditch the much hated plastic for a new metal body Galaxy S5 but well these rumors always surface before the launch of a Samsung flagship.
We suggest you to take the rumor with a pinch of salt as we are not quite sure Samsung would do this as AMOLED has become one of the differentiating factors of the high end Galaxy smartphones but we never know what goes through in a company but i personally will be very disappointed if they ditch AMOLEDs as i quite love the AMOLED displays thanks to its deep blacks. Anyways Samsung will still sell millions of Galaxy S5s even if they use PLS LCD displays.
In case you want to know why we love the AMOLED displays so much, check out our Galaxy Note 3 review and Galaxy S4 review and tell us in the comments below, if you are okay with Samsung ditching AMOLED displays for PLS LCD displays?