2018 has been quite a controversial year for Mark Zuckerberg-led social media giant Facebook. Both Zuck and Facebook have been in the news for all the wrong reasons this year – be it the Cambridge Analytica scandal, or the deletion of messages sent by Zuckerberg from the recipient's inboxes, or the security breach that affected almost 50 Million accounts. We have to say that Facebook's PR team had to do a lot of work this year to cover things up. And, amidst all that, there have also been a constant stream of reports stating Zuck having differences with the founders of the companies Facebook acquired, which ultimately led to their exit. Well, it's not just the founders though, Facebook's Chief Security Officer Alex Stamos too left the company back in August, and, the latest person to join the list of top executives leaving the company is Neeraj Arora.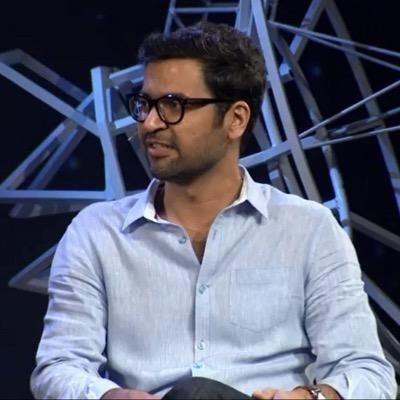 WhatsApp's Chief Business Officer Neeraj Arora has announced his exit from the company. Arora joined WhatsApp back in 2011 and is one of the early employees of the company. He has been associated with Facebook since 2014 after the social media giant acquired WhatsApp for a whopping $19 Billion. Arora was also expected to be the CEO of WhatsApp after Jan Koum's exit, but that role was given to Chris Daniels instead.
Arora announced his exit through a post on Facebook. Here's what he said:
"Time flies for sure but not memories. It is hard to believe that it has been seven years since Jan and Brian got me onboard at WhatsApp, and it has been one hell of a ride!

I've been blessed to work with a small set of talented people and see how maniacal focus can create something magical which is loved by billions of people. It is time to move on, but I cannot be more proud of how WhatsApp continues to touch people in so many different ways every day. I am confident that WhatsApp will continue to be the simple, secure & trusted communication product for years to come.

I'm going to be taking some time off to recharge and spend time with family. I am deeply indebted to Jan and Brian, who entrusted me to be their business companion for so many years and I am thankful to each one of you who has supported me along the way and made this exciting journey possible."
Before Arora, WhatsApp CEO and Founder Jan Koum left the company this year in April. And before him, WhatsApp Co-Founder Brian Acton left the company last year in September. More recently, Instagram founders Kevin Systrom and Mike Krieger too announced their exit from Facebook. And not to forget Oculus CEO and Co-Founder Brendan Iribe who bid goodbye to the company in October.
With Neeraj Arora having left WhatsApp, it now remains to be seen who's appointed as the company's next Chief Business Officer. Last week, WhatsApp appointed Abhijit Bose as the Head of WhatsApp in India.