Google sending invites for an Android event on October 29, what can we see there?
Well, October is going to be a very hectic month for us as well as you. We already know that Apple has an event lined up on October 23rd, Microsoft is launching the Windows 8 and Surface tablets on October 26th.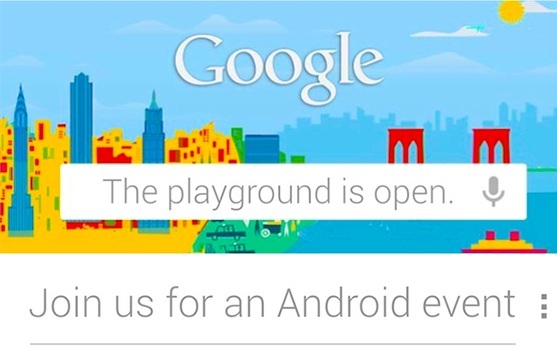 So what could we see at the Google Android event? Well there was a rumour recently that we could see a $99 Nexus tablet from Google, the 32 GB Nexus 7 has already shipped accidentally and has appeared a few times here and there. So we could see Google scrapping the 16 GB variant and announcing the 32 GB at the same price as the 16 GB.

Oh we could also see the rumoured high-resolution 10 inch Nexus tablet allegedly being built by Samsung. Or who can forget the Nexus smartphones. We have seen the LG Nexus 4 leak loads of time and almost have the final specs of the device, We have spotted the Samsung Nexus 2 in inventory of retailers and who can forget the recently leaked Sony Nexus X which has already been considered as fake by a few.

Whatever the case may be, we will be covering all the happenings of the event on October 29th and all you have to do is stay with us for all the latest.