The Next iPad/iPad HD/iPad 3 Rumor Roundup
So, the iPad is up for release soon. Like most Apple products till date, it is being waited for with eager anticipation. While Apple like always isn't saying anything on the matter, the rumor mills are, once again buzzing like crazy. Well, how about getting your dose of every iPad rumor we could get our hands on? Sounds good, doesn't it?


Retina-Display: Well this one has been buzzing like crazy ever since talk of a new iPad started. How it goes is this. Apple debuted the iPhone 4S the last year and iPhone 4 the year before that. Both of these phones come with mind-blasting retina-display, which raised the obvious question – If you can create a retina-display phone, what about a retina-display tablet? Earlier, this sounded whimsical, but it has grown real day-by-day. A 2048 x 1536 display? We pray that unlike the iPhone 4S, it comes at a price we can afford.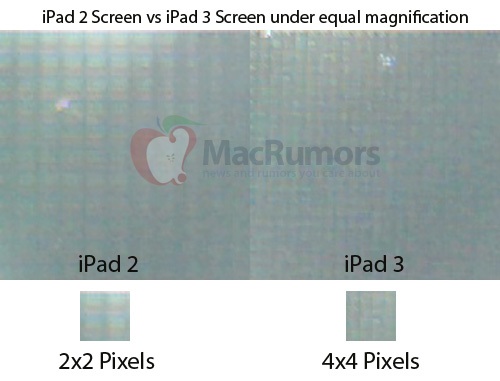 Thicker case: Well, this one is quite debatable. See, one of the earlier rumors about the next iPad says Apple might be going in for bulkier cases this time. One of the recent videos suggests that it might fit in iPad 2's smart case. However, we lean towards an iPad with as much if not lesser thickness than the current iPad 2. Presentation has remained the key factor with all Apple products till date. We don't think they will screw that up for anything.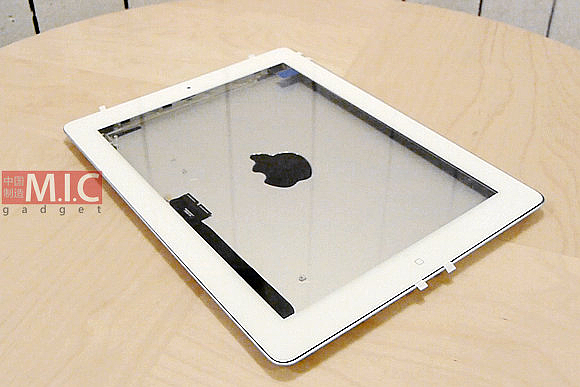 Home Button: It's been a small but ever present buzz that the home button is set to disappear from all Apple devices including the iPad pretty soon. It might be possible in the future, but we aren't expecting it in the immediate generation of the iPad.
Price: Well, iPad is one of the high-end tablets till date. While most rumors are suggesting that the next generation of iPad will be priced in the same manner as the current iPad, it is a bit difficult to digest since every Apple product that we have seen has been pricier than its previous generation – the iPhone 4S is the most obvious example of this.
iPad 2S? Is Apple trying to manufacture an updated version of the iPad called the iPad 2S? Will the iPad tow the same line as the iPhone? See, 'S' mostly comes in when there are small tweaks here and there but, most things remain the same as the previous generation. We haven't yet forgotten how disappointed we were when the iPhone 4S was released instead of iPhone 5. Will Apple do the same again? Probably not. This iPad, we hope is a stunner in the ever-dynamic market of tablets.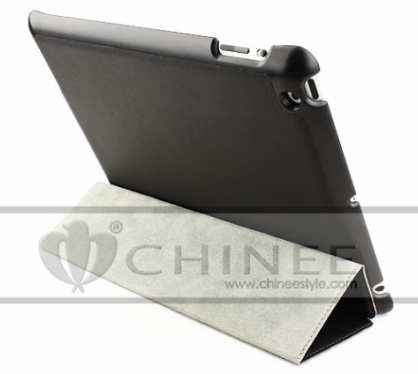 iPad 3: Yeah, that is the most talked about name and we certainly hope that this iPad follows in the footsteps of iPad and iPad and is actually an iPad 3.
iPad HD: This one is leading the buzz on the net as of now. This name might help Apple deal with the controversial case it is fighting with Proview for the iPad name. iPad HD made its first appearance as a buzzword someday ago. Rumors state that Apple might do away with the numbering system for its tablets and we might get an iPad HD. Furthermore, it seems to have bought domain names for iPad HD.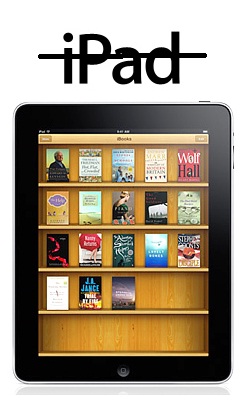 Get us some laxative but its hard to digest. But, then again, what's in a name? An iPad with whatever suffix will still be an iPad. (Shakespeare might be cursing us from the grave.)
A6, quad-core processor: While until now, the iPad is running on a dual-core processor, companies like Asus have already moved on to quad-core processors such as Tegra 3 for their tablets. Can Apple, mostly on the front of every development and advance afford to stay behind? An A6 processor is well, a bit of idle thinking. Apple will most probably move on to a new processor in the future and A6 is a good way to go. Maybe, maybe not. No one can say for sure.
A5X processor: Certain source codes suggest that Apple might not have a quad-core, but an improved dual-core processor called the A5X. It has also been suggested that Apple might be working on an A5X and an A6 processor at the same time. But, A6 will most probably make its debut with the iPhone 5.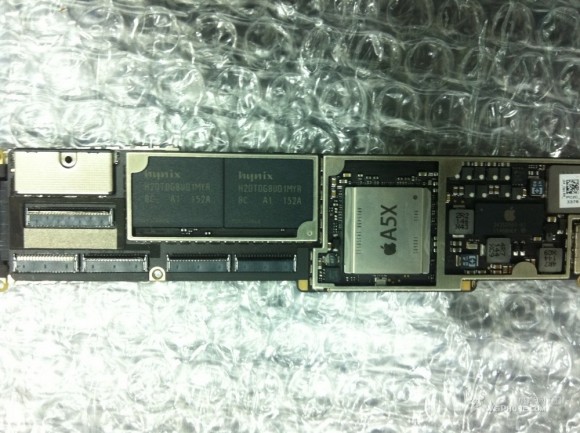 iOS 5.1: As always the next iOS might appear on the scene only with a new iPhone. But it seems Apple might have put in an update called iOS 5.1 to accommodate to upcoming iPad's retina-display. We can bet on whole new UI to say the very least.

4G LTE: Most new products now boast of 4G LTE making them capable of better connectivity. Will Apple hop on the LTE bandwagon or will it stay with 3G speeds? We can't say.
Bluetooth 4.0: Apple's Bluetooth mostly has been a useless piece of software as far as Apple's gadgets go. You cannot transfer content the way you would do normally. Instead, you can only use Bluetooth accessories that go with your device. So, as of now, Bluetooth 4.0 Sounds highly unlikely.
Improved camera: One thing we hate about the iPad is its sluggish camera. We hope this time, we get the iPhone 4S' 8-megapixel snapper, though we wouldn't particularly mind a 3-megapixel or a 5-megapixel one. A good camera will make an ideal match for a retina-display, won't it?
Siri in iPad: Apple well-known mobile assistant, Siri might make its presence available in iPad. Now, that, something we would look forward. Whosoever though this up, seems to have a good sense of gadgetry.
Improved sound: It seems the iPad might boast of improved speakers this time around. This is something Apple has done in the iPod touch. It may become the case with the next iPad too.
Memory boost up to 128 GB: The last iPad was one of the rare tablets to provide 64 GB memory. The next one might even take it a step ahead and come with 128 GB inbuilt memory.
iPad Mini: Is Apple to tow the conventional line and come out with a smaller iPad i.e. Mini with a 7.85-inch display and 8 GB storage? We would surely welcome a smaller, more affordable version of this famed tablet.
NFC: NFC seems an ideal component of the next iPad. It would be like a fantasy come true. See this video for more.
1080p iTunes content? Seriously, excited if this comes. Combine it with a retina-display and take the shortcut to tech heaven.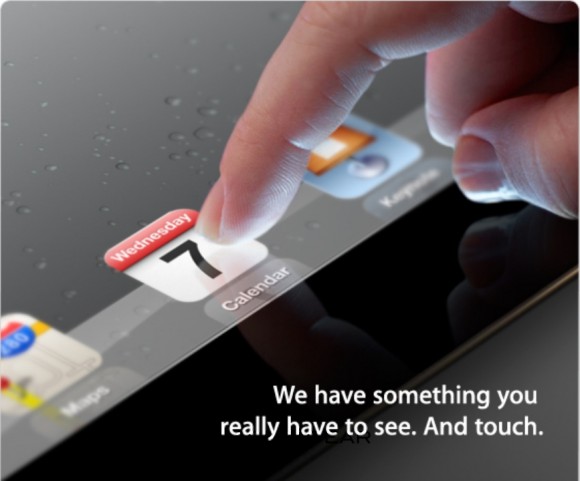 Footnote: Rumors are rumors unless proven otherwise. Rest we will get to know by 7th March,2012.