After launching its True 5G service in 34 cities, Reliance Jio has rolled out its 5G services in 17 more cities across different states. The Jio True 5G service is now available across 257 cities all over India, the company says. The announcement is made alongside the launch of its True 5G services in four cities – Shimla, Hamirpur, Nadaun, and Bilaspur in Himachal Pradesh.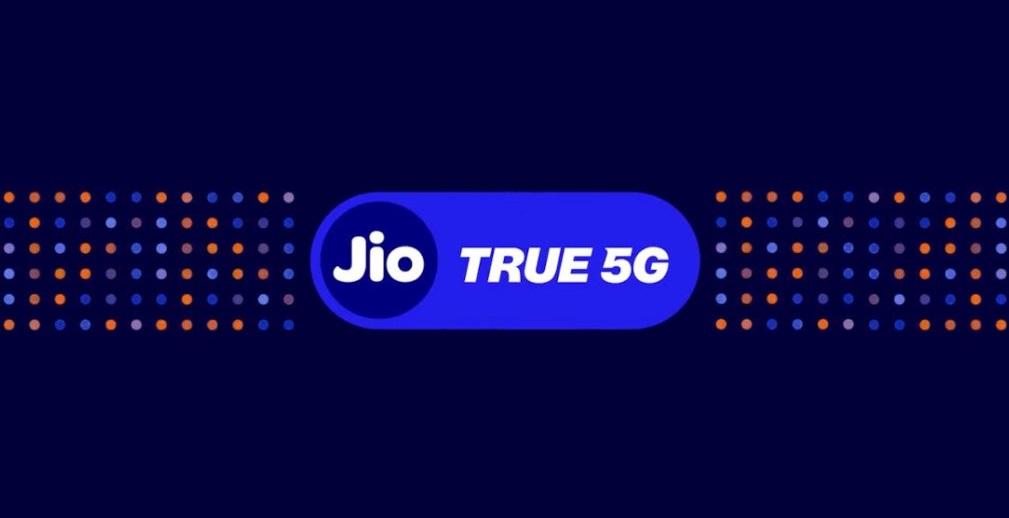 List of 17 cities to get Jio True 5G service.
Ankleshwar, Gujarat

Savarkundla, Gujarat

Chhindwara, Madhya Pradesh

Ratlam, Madhya Pradesh

Rewa, Madhya Pradesh

Sagar, Madhya Pradesh

Akola, Maharashtra

Parbhani, Maharashtra

Bathinda, Punjab

Khanna, Punjab

Mandi Gobindgarh, Punjab

Bhilwara, Rajasthan

SriGanganagar, Rajasthan

Sikar, Rajasthan

Haldwani-Kathgodam, 

Rishikesh, Uttarakhand

Rudrapur, Uttarakhand
Jio users in these 17 cities will be invited to the Jio Welcome Offer under which users will get unlimited 5G Data at up to 1 Gbps+ speeds at no additional cost and experience Jio True 5G.
Last year, Reliance Jio announced the launch of its True 5G service for the first time in India on the occasion of Dussehra alongside the Jio 5G Welcome Offer under which users will get unlimited 5G data with up to 1 Gb/s speed. In December 2022, Jio launched its True 5G services in Gujarat, the first state in India to receive 5G coverage to 100% district headquarters, and then expanded to 11 more cities across the country. After Indore and Bhopal, four more cities – Gwalior, Jabalpur, Ludhiana, and Siliguri are added and then the True 5G services expanded to Assam. Then 6 new states of the North-East circle, and 50 cities across 17 states which was Jio's largest multi-state roll-out at that time.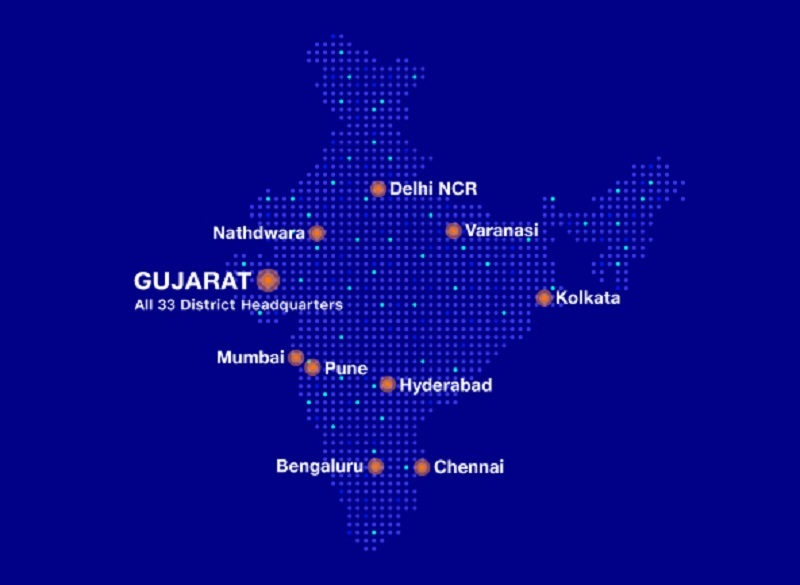 Jio 5G is already available in many states including Gujarat, Maharashtra, Andhra Pradesh, Chhattisgarh, Assam, West Bengal, Bihar, Haryana, Punjab, Odisha, Rajasthan, Tamil Nadu, Kerala, Telangana, Uttar Pradesh, Arunachal Pradesh, Nagaland, Mizoram, Meghalaya, Tripura, and many cities including Bengaluru, Chennai, Delhi-NCR region, Delhi, Hyderabad, Mumbai, Kolkata, Pune, and many more.
Jio's 5G network will be present across all primary areas and localities including most residential areas, hospitals, schools, colleges, and universities, temples, as well as, Government buildings, high streets, malls & markets, high footfall areas such as tourist spots, and hotels, tech-parks, roads, highways, and Metros.
Check if your smartphone supports Jio 5G