Xiaomi has just ventured into India and literally is setting the market on fire. Don't believe me? You will, in a few weeks. The company, which has broken all stereotypes and offered some really awesome devices at dirt-cheap prices and has gone for the Indian market instead of the traditional US/European market is truly one of a kind. It has all the makings of a winner and a strong previous record. It comes in for China where it has smashed smartphone sales record beyond imagination.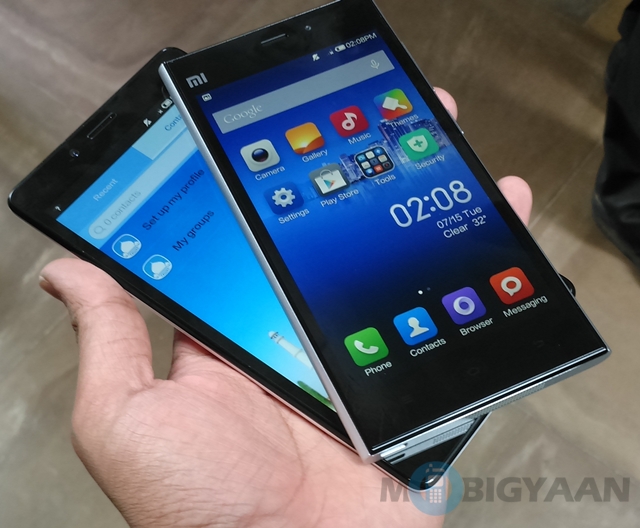 The company stuns with not just the specs of its phones, but their price tags as well. Not only that, it has excellent software in tow in the form of the MiUi ROM. It has made some decisions that are different from the general behaviour of smartphone companies up till now. It has not gone for the standard markets for every other company i.e. US and Europe. Instead, it has chosen to go in for the increasingly competitive markets of India and Singapore, addressing around 1/3rd of the world population with that one swift move.
It also does not have a massive advertising budget for which the consumer is taxed at the end i.e. for every advertisement of the iPhone 5S, the Samsung Galaxy S5 and the HTC One M8 that you see on TV or in the newspaper, it is you, the end-of-the-line consumer who ends up paying.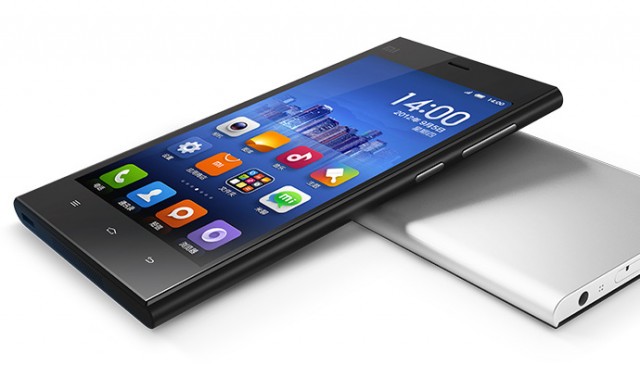 This is not the case with the Xiaomi, which despite having an impressive line up which humiliates anything else in the market, is not willing to go in for the same. An interaction with Xiaomi people let me know that rather than going in for advertising the phone, they have actually gone in for a price cut – The Mi 3 which is set to debut at Rs. 13,999 instead of the earlier declared Rs. 14,999. This is not only a breath of fresh air, it is a welcome relief for the Indian consumer who is actually the biggest fan of paisa vasool deals on the planet.
Not only that, another thing that is appreciable about Xiaomi's India venture is that they have assured us that they are setting up facilities to get their phones released as soon as possible here.
While we do have a cause for concern when the Mi 3 is being launched in India on the same day as the Mi 4 is being launched in China, but we have to give them some leeway as they have reached Indian shores just now.
But the thing I want to point out is that they have actually kept the priviliged geeks in the US and Europe on the waitlist, while we in India, taste the Xiaomi goodness firsthand.

(A little snippet from CNet)
You can go to various international forums and check out how people are anticipating them in these countries. So, basically, gone are the days, when we had to sit back and wait for an HTC or Apple to be released at unrealistic prices here, when the company had already released it in the so-called global markets a year ago. Second grade citizens of the global tech village no more. Yay!
But, still you might be skeptical about the company's off-the-beaten-track approach and whether it would succeed in India, right?
Well, I have actually prepared a list of questions that might help the case and explain what Xiaomi's India venture means for us as consumer.
Q1. Why/how is Xiaomi keeping such low prices on their phone, is it sacrificing quality?
Well, let me explain first things first. This is actually the part that drives many people crazy. How is Xiaomi able to keep such low prices on its smartphones while we are seeing the Samsung Galaxy S5 or the HTC One M8 priced at around half a lakh?
Well the simple answer to that would be that their main investment is software and not hardware. They want to earn from the MiUi ROM more than they would from the hardware. In fact, looking at the specs of any of their phones compared with the price tags, you would realize that they hardly earn from the hardware. The question is how do they plan to earn from their ROM when the competition is Windows, Jolla and Ubuntu?
Well, the answer is pretty simple. The MiUi ROM is actually an Android Open Source Project (AOSP) based ROM. It targets mainly Android consumers besides the ones who will be using its devices.
Xiaomi's pricing strategy is simple. It wants to cull the cost and create a mass following i.e. it will earn the same premium that Samsung, for example earns from a 1000 consumers from around 10,000 consumers. In this way, it will not only get people who are using its hardware, but software too. It will also increase its consumer base, build consumer loyalty and create a greater influence over the market. If you look upon the Indian market scenario, Xiaomi has the potential to push back brands such as Micromax and Spice to where they came from i.e. Tier 2 and Tier 3 cities. It can definitely create a consumer base of at least 50,000 consumers to start with for the Mi 3 in the coming weeks and I believe it will be selling phones in millions if it picks up like it did in China.
The earning model, as I explained, will drive you curious. It isn't a secret that Xiaomi is actually not just a smartphone company, it also has links to manufacturing. Let me tell you how Xiaomi can do what Samsung and HTC can't. When you see a Samsung phone, it is a result of many software and hardware partnerships. A company like Samsung partners with Google and spends on a lot of patents – all that the end-of-the-line consumer ends up shelling out for. It also does not mass produce its hardware, but in fact ends up partnering with Chinse firms such as Foxconn for smartphones. Each partner firm takes its own profit in the phone, leading to a surge in the price tag.
Xiaomi does not do that. As far as the software is concerned, its only partner is Google. Xiaomi has a unique way of developing its software. It actually creates a community in whichever country it goes. This community has both developers and laymen on board. It takes suggestions in consideration and works with those developers in the so-called MiUi community. There is a moderator appointed who finally screens these changes and lets the best ones trickle down to the ROM. This makes the process much faster and therefore, the MiUi ROM generally receives monthly updates. The Indian community, for this purpose, is still being developed. This undercuts software cost and gives speedy updates to the consumer.
Now coming to the hardware. How is the hardware so cheap? Well, the thing is that Xiaomi is actually not only selling phones, it is actively involved in the development and design of these phones. Not just that, since it comes from China, it has a backdoor to all leading smartphone manufacturers and keeps its phones at the lowest possible price tag.
(Rumor has it that it is actually a Foxconn entity but that hasn't been disclosed since it would hurt Foxconn's prospects with Apple and Samsung. But, it definitely has some experienced hands behind it.)
Is the hardware below-par because of the price tag?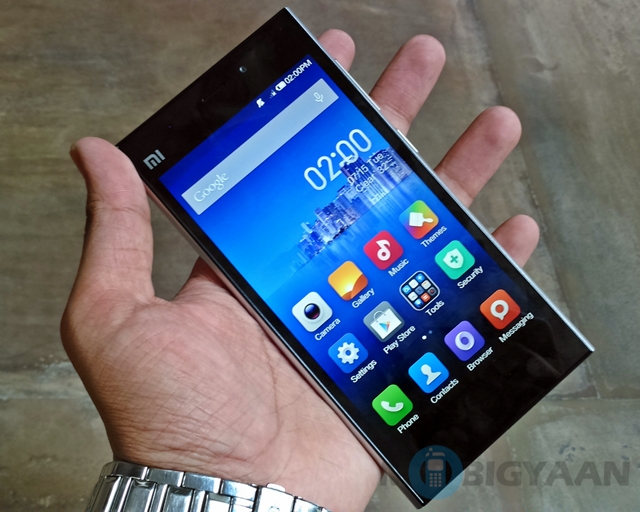 Well, I have been using the Xiaomi Mi 3 and will be posting a full review of the phone soon. You can also check out the Hands on of the Xiaomi MiPad, Xiaomi Redmi Note and Xiaomi Redmi 1S to know that the hardware isn't bad.
Well, I can confidently say that it drowns the Micromax and HTC phones with the same price tag deep in the water. The phones are actually good. We have already been delighted by other Chinese manufacturers such as Gionee and Oppo and Xiaomi is just an addition to the list. I can assure you that the Xiaomi Mi 3 looks like a phone that you might have brought for quite easily, even at double the price tag offered.
Q2. Xiaomi is relatively new. It is not even advertising proactively to create a market presence. Will it do well with the Samsung and Micromax obsessed Indian consumer? 
Well, I would predict that it can do pretty well in the Indian market. This is a dynamically changing market. Haven't we welcomed Motorola phones such as the Moto E and Moto G? The Indian consumer truly values quality above anything else. We want value for money phones more than anything. People went crazy for Micromax only when it offered good phones in the budget category. It did create hype for the Canvas series but it is slowly coming to a lull. The first challenge to the status quo was Motorola and Xiaomi's entry actually marks a major threat to its existence in the mid-range market.
As far as Samsung is concerned, the fever is wearing off, just as it did with Nokia. The proof of this is declining sales for the Samsung Galaxy S5, despite some great stuff on board and a massive price cut.
Xiaomi has come in at the right time. It might actually succeed in filling the void that has emerged in this category. And if you are offering great stuff, the Indian smartphone industry will sooner or later reward you. The example of Moto E is one that can act as a proof in this context. The phone has sold more than 100,000 units ever since it was launched and has made competitors such as Lava and Micromax sit up and take notice. Xiaomi is miles ahead of Motorola and light years ahead of Micromax and Samsung in terms of value for money.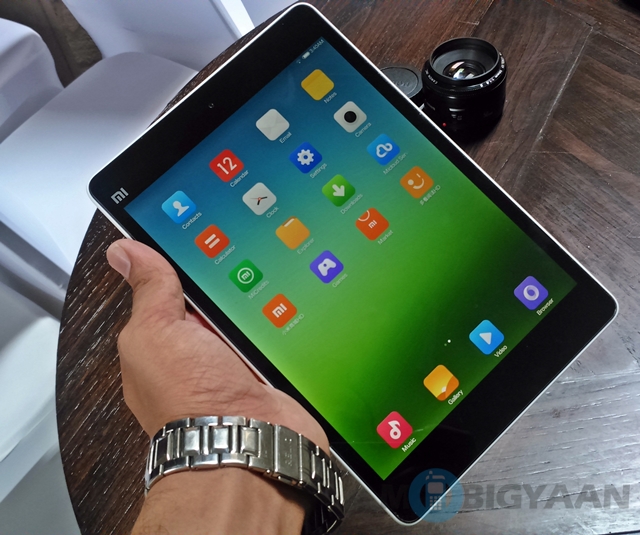 Not only that, the Xiaomi MiPad, which is a 2K tablet with a 192-core GPU, is expected at a competent price offers specs that Samsung, Sony or any other tablet manufacturer is yet to offer.
Q3. Now that we have ascertained that there are amazing phones on offer, but still, Xiaomi is not advertising itself and is not giving the consumer a touch feel of its phones i.e. it will be not be selling through resellers because basically that would increase the cost of the phone. How will it work for the not so eCommerce-friendly Indian consumer? How will the consumer get a full view of the phone?
Well, the truth is that the era of touch feel of the handsets is past. Many a times, even when you go to resellers, you will see that the boxes are sealed and you are shown just dummies, so that is not a big thing. Other than that, people have increasingly started purchasing stuff online. Online retail is growing fast in India and the smartphone industry is a part. As far as Xiaomi is concerned, it will retail via Flipkart as well as its own website.
People were skeptical about smartphone companies selling devices only via eCommerce sites, but the Flipkart model has worked excellently for Motorola and we do not expect anything less for Xiaomi. As I have mentioned before, people will adapt to buying phones online if they are given a push in the right direction. A value-for-money device, can easily make people go in for a handset, even if they have bear the inconvenience of doing so via an eCommerce site. Other companies haven't utilized this selling mechanism so well. When a phone is offered only through eCommerce sites, then the phones become an attraction for them and then they too revert to these sites.
Flipkart also has an app for the consumers' convenience.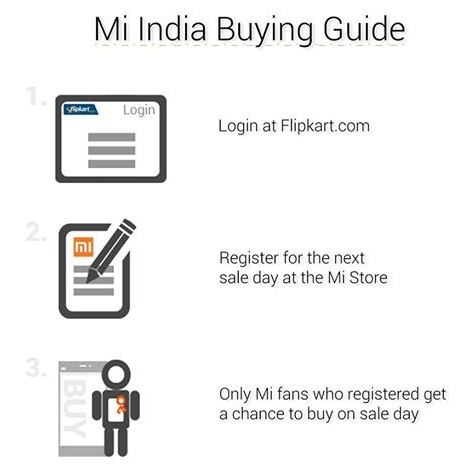 Besides this Xiaomi has also underlined the procedure for purchasing its phone via Flipkart on its Facebook page.
Q4. What about the after sales service?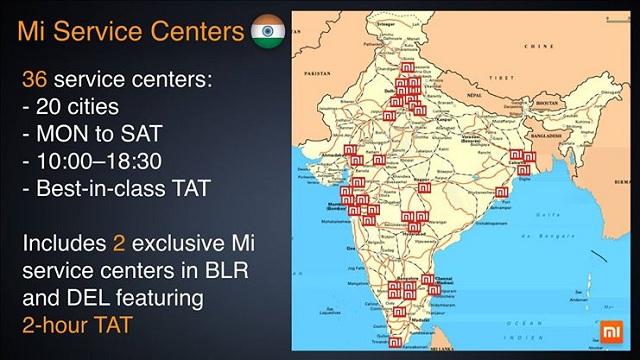 Well, you might have doubts about the after sales service of new companies and you are right in doing so. Xiaomi has assured that us that after sales service will not be a problem. It is in the process of setting up 36 service centers in India and besides that, it is also setting an Indian infrastructure system for Xiaomi devices. Its customer service centers and its helpline will be open 9:30-6:00 PM, 6 days a week.
Xiaomi has stated that it does not plan to be a 'Chinese company in India' but become an Indian company itself. As far as our interaction with them goes, we are mostly hopeful of what's on offer.
Q5. What if I do not want to invest the Xiaomi device but still want to experience the MiUi ROM?  
Well, I am actually using the MiUi ROM on the Xiaomi Mi3 and am mostly impressed with what it offers. Let me underline some of the amazing features for you:
Themes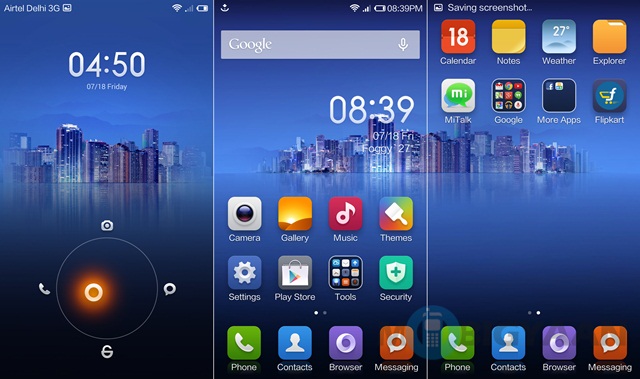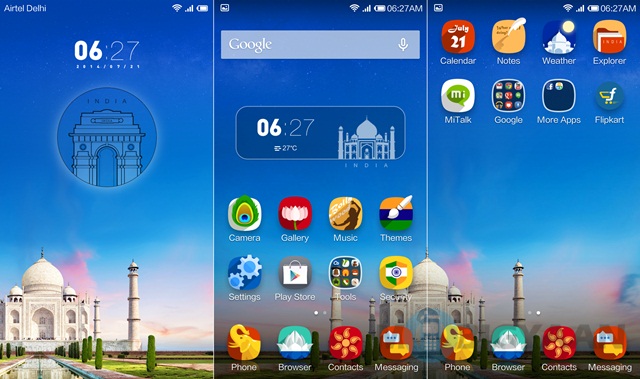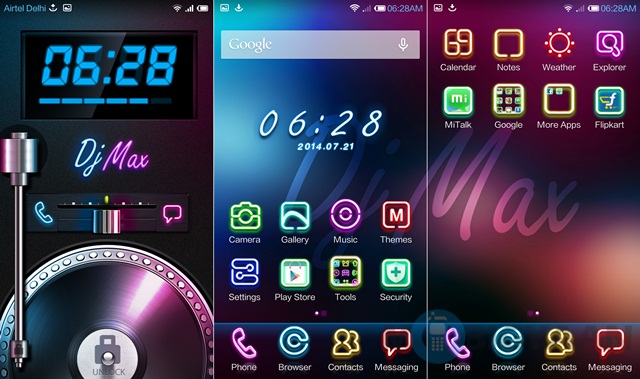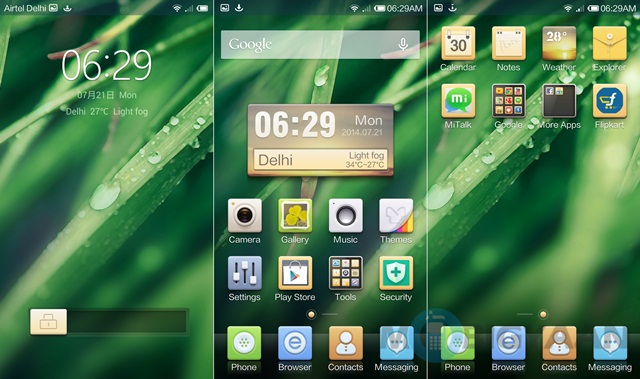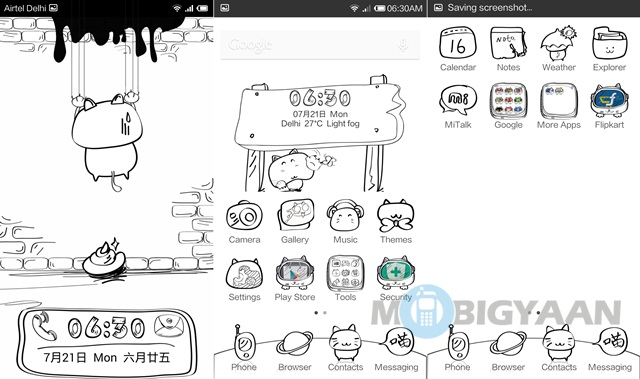 The company has actually put in a lot of amazing themes in the device and these are not run of the mill themes. You actually get a lot of amazing themes that change not only the home-screen, backgrounds and the wallpapers but everything else including icons, notifications and the other animations. It makes it a delight to look at.
Permissions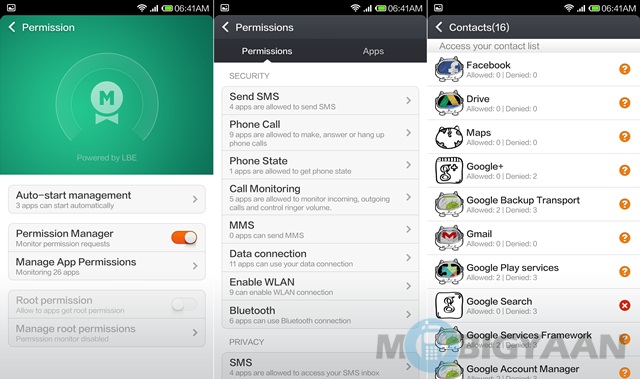 Ever wondered when apps ask you for permissions and you unilaterally say yes? The MiUi ROM actually lets you moderate permissions for every app. It will also show what app is trying to access what. You will actually be surprised to know stuff. For e.g. I was actually surprised to know that my calendar app wanted access to my photos.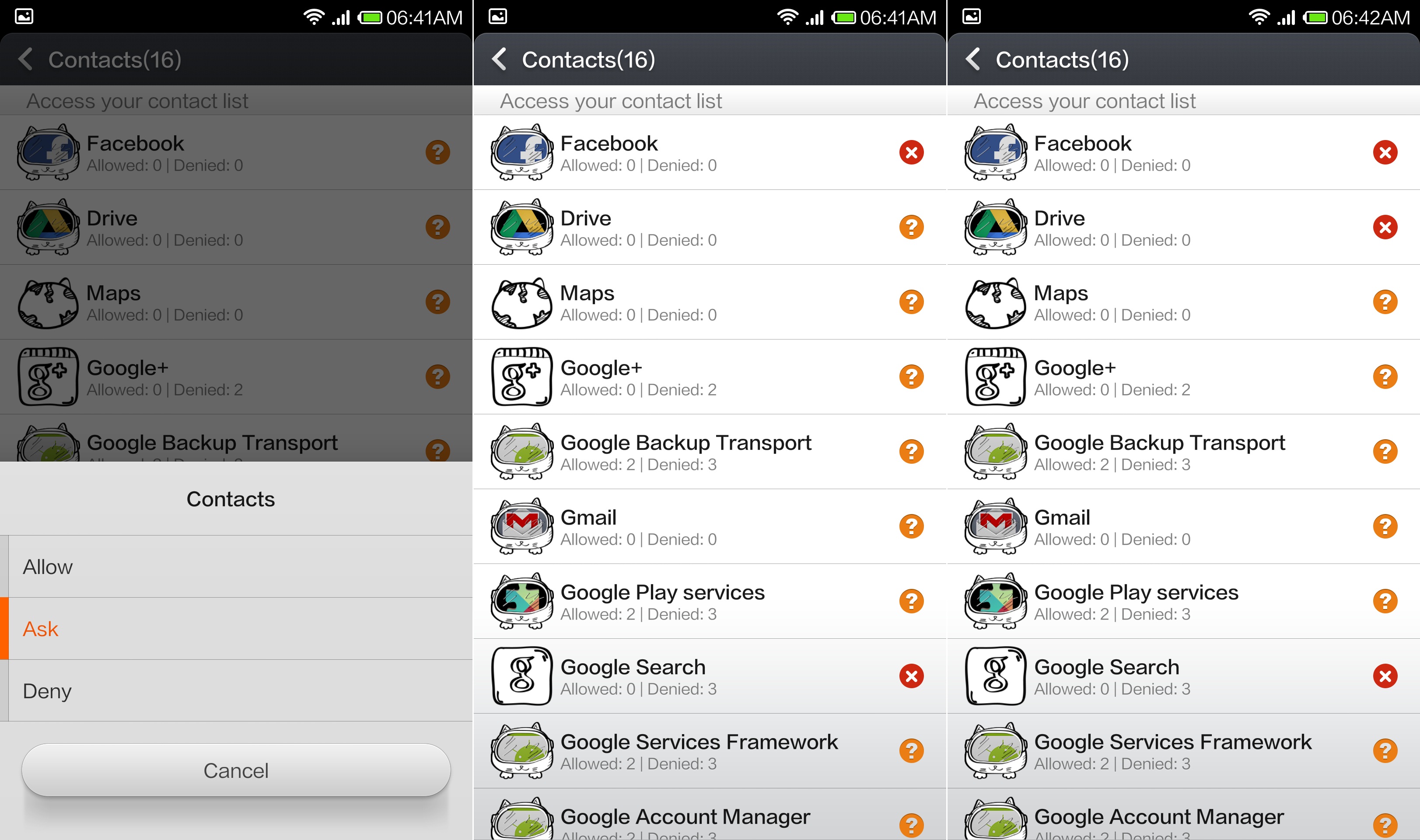 (Just denied Google Drive the permission to view my contacts! Notice the [X] in front of it?)
You can actually allow, ask or deny an app permission to access your contacts, call logs, messages, photos, videos and other stuff.
You will be further be surprised to know that even if you deny the permissions to any app to stuff which is not directly concerned with it, it does not affect its functionality in any way. You at least can protect your content in a better way.
Do Not Disturb feature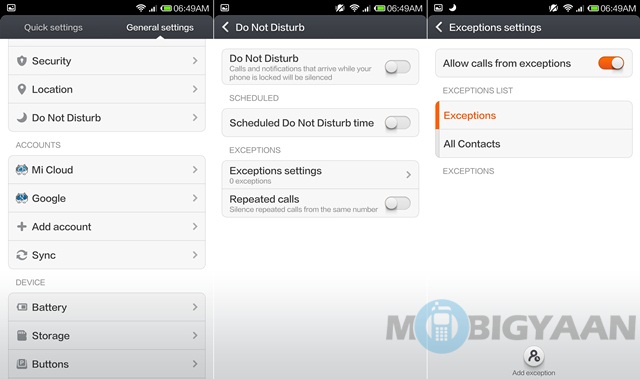 You can actually use this Motorola-esque feature to avoid getting disturbed during meetings and other important stuff. You can also set exceptions to the rule.
Mi Talk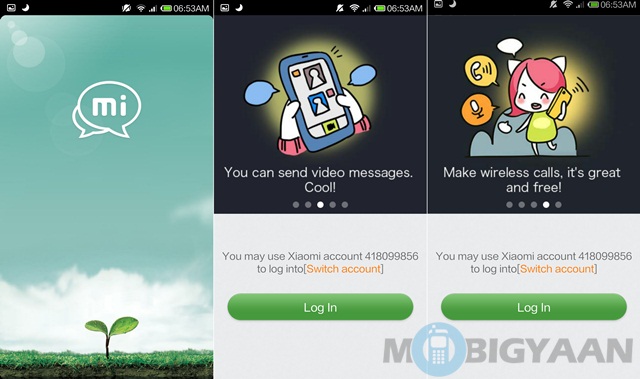 This is a chat app that lets you send out video messages and make wireless calls to other users of the same app.
Hidden Messaging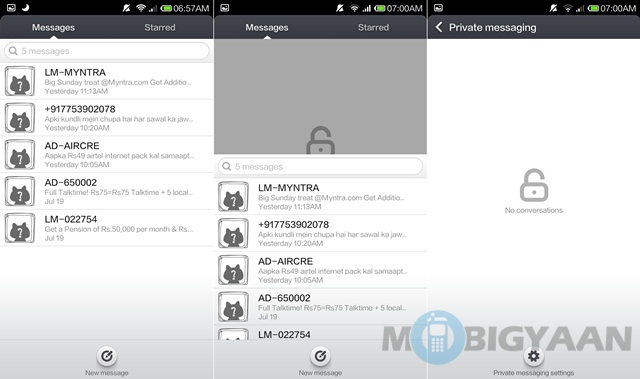 This is something completely new. You can actually have a messaging record apart from your usual messages.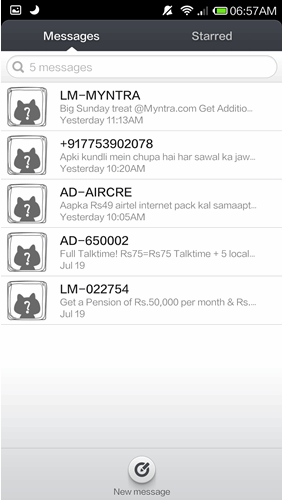 These private messages will only be visible once you scroll upwards on the messaging screen and can also be password protected. Not only that, you can also save numbers as private i.e. the messages from these marked senders will be shown as 'unknown' in the notifications bar and will not be visible on the main messaging screen.
Make notes / Record while on a call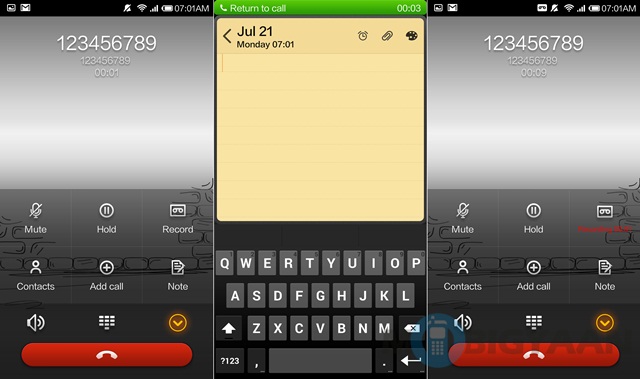 You can actually take down notes while being on a call or even record the call during the conversation.
Guest Mode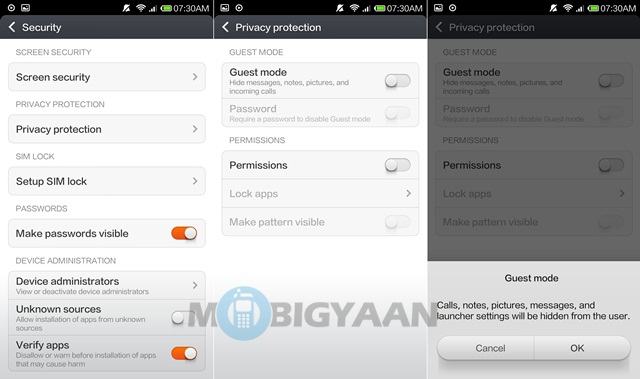 There is also a guest mode that lets you hide messages, notes pictures and incoming calls when you lend someone your phone.
MiCloud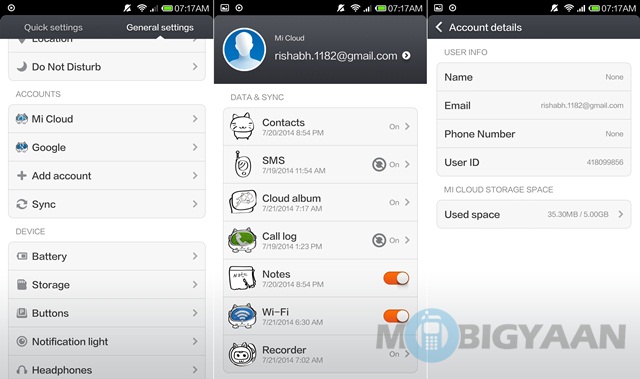 You also get 5 GB MiCloud storage free.
Security monitoring feature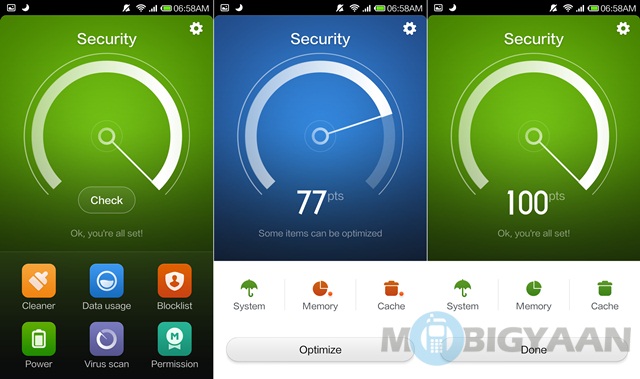 It lets you monitor how secure your phone is and basically easily fix threats with one click without the need for external antivirus.
Music Playback (currently being improved)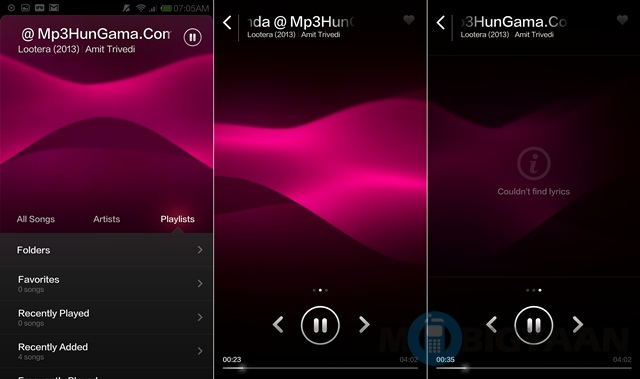 Xiaomi's music app is highly evolved. The Chinese version of the app lets you see song lyrics and also download it in various audio file formats including RAW support. You have to shell out for a song only if you want the highest quality audio from those available. Xiaomi is currentlly working on acquiring licences to make this function well in India.
Multi-Language support
Xiaomi is working on multi language support for the MiUi ROM. This is a first for any Custom ROM and will encourage more users to come on board. Last we heard, the Hindi support is 95 percent complete. Yay!
In my opinion, it is worth trying.
Let us know what's your view of Xiaomi's India venture in the comments section.
ALSO READ:
Xiaomi Mi 3 Review: Awesomeness Incarnate!